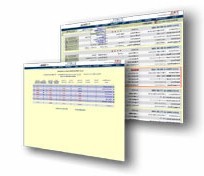 Database Systems Corp. (DSC) provides call center technology and phone systems that can improve the productivity of your mortgage leads processing department. Our mortgage software and phone system and mortgage lead generation software can streamline your loan operations while providing controls and consistency in your loan processing.

Contact DSC to learn more about our mortgage auto dialer and software products that process mortgage loan leads and home equity loans.

The following group or organization provides mortgage marketing leads to marketing and sales organizations. Information presented on this page was provided by the company or found on the company's website. Database Systems Corp. does not endorse the company's products and services nor warrant the accuracy of this information. For current information, please visit the company's website listed below.


---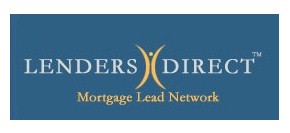 Lenders Direct
Lenders Direct is a dynamic, online mortgage leads marketplace where mortgage brokers and lenders can fulfill requests online from consumers for home loans easily and quickly.

With substantially lower marketing costs to brokers and lenders, Lenders Direct saves you thousands of dollars versus conventional advertising (which most of us know doesn't work as well).


---
Company Profile Information
Organization:


Telephone: (888) 535-3237

Website: www.lenders-direct.com

Email: Sales@Lenders-Direct.com
Additional Company Information
Our expert management team understands the mortgage industry, as well as online marketing, which is why Lenders Direct is so confident that we can provide our clients with the highest ratio of mortgage leads in the industry.

With over eight years of experience with various large internet marketing companies, Lenders Direct knows what tremendous value our mortgage lead service can offer both consumers and lenders. We can give you the competitive edge over other lenders and brokers by increasing your closing ratios and increasing your profits. Click Here to Sign up for free!

Using our "Real-Time Delivery System", we can deliver mortgage leads to you instantly. This is a tremendous tool for both lenders and brokers. Registration is free and you will be able to utilize the excellent benefits our "Real-Time Delivery System" has to offer!

Our number one goal is to facilitate the closing of more loans by brokers and lenders. We do this by providing quality, high-closing ratio mortgage leads. We are standing by ready to help you close more loans! Don't miss the opportunity to get mortgage leads that can boost your business dramatically. Order your mortgage leads TODAY!



---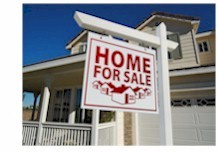 Database Systems Corp. technology can help improve your loan application and mortgage service department. Our mortgage marketing phone system and mortgage software applications can streamline your operation while providing controls and consistency in your loan application process.

Our auto dialer can help pre-qualify your mortgage leads sometimes before they even speak with your loan officers. Using our mortgage predictive dialer and phone system with the Smart Message Dialer feature, we can call your mortgage prospects and play a highly focused and custom greeting. We then can give your prospects the option to talk with an agent, leave a voice message, hear additional information such as the latest home loan rate quotes, schedule a call back, or simply decline the service.

When your loan agents speak with a prospect, you know there is a high level of interest. No longer will your home loan officers spend hours dialing numbers, repeating the same greeting, experiencing a high level of rejection. Your calls will be with highly qualified and interested mortgage loan prospects. Fewer loan officers can process far more mortgage leads and your call success rate will increase dramatically.

Contact DSC for a FREE analysis and quote and to learn more about our Mortgage Marketing Software and Mortgage Dialers.