Database Products
Mortgage Predictive Dialer
Sales Lead Management
IVR Outsourcing
Voice Message Broadcasting
Softphone

Directories
Call Centers
Debt Collection Agency
Financial Services
Insurance Leads
Marketing Leads
Business Lists
Phone Service
Real Estate Leads

Mortgage Directories
Commercial Mortgage Leads
Debt Consolidation Leads
Exclusive Mortgage Leads
Live Mortgage Leads
Mortgage Insurance Leads
Mortgage Protection Insurance Leads
Internet Mortgage Leads
Mortgage Broker Leads
Mortgage Loan Leads
Mortgage Lists
Mortgage Refinance Leads
Mortgage Lead Generation
Mortgage Sales Leads
Subprime Mortgage Leads
Telemarketing Mortgage Leads

Related Products
Telemarketing Mortgage Leads
List Management
Mortgage Calculator
Mortgage Applications
Mortgage Technology
Real Estate Marketing
Financial Services
Real Estate Marketing Tools
Real Estate Software
Real Estate Listings
Insurance Marketing
Collection Predictive Dialer
Debt Collection Software
Mortgage Information
Mortgage Leads
Telemarketing Mortgage Leads
Mortgage Marketing Software
Internet Mortgage Leads
Mortgage Loan Leads
Mortgage Broker Leads
Mortgage Leads Providers
Mortgage Lead Generators
Online Mortgage
Mortgage Auto Dialer
Home Loan Marketing
Loan Telemarketing
Mortgage Application
Mortgage Calling
Mortgage Predictive Dialer
Mortgage Loan Leads
Mortgage Marketing
Mortgage Telemarketing Systems
Mortgage Phone Dialers
Mortgage Software Solutions
Mortgage Loan Software
Mortgage Marketing Tool
Mortgage Dialers
Loan Leads
Mortgage Telemarketing
Home Loan Application
Mortgage Software
Mortgage Prospect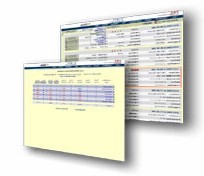 Database Systems Corp. provides the technology and products that can improve the productivity of your mortgage leads processing department. Our mortgage marketing phone system and mortgage leads telemarketing software can streamline your operation while providing controls and consistency in your loan application process.

The following organization provides mortgage marketing leads to marketing and sales organizations. Information presented on this page was provided by the company or found on the company's website. Database Systems Corp. does not endorse the company's products and services nor warrant the accuracy of this information. For current information, please visit the company's website listed below.


---
HOME / Resources / Lead Generation / Mortgage Lead Providers


---

Empower Leads
Stop Throwing Away Money on High Cost Leads! Are you paying too much for leads? Chances are, you are.

With LeadsUnlimited you can download all the leads you want for one low monthly investment. Our leads are the quality you demand. Leads are generated and uploaded in real time. They are NOT recycled or old leads. All leads are screened for accuracy. Finally a lead source made affordable!


---
Company Profile Information
Organization:



EMPOWERLEADS.COM
5844 11th Ave. South
Minneapolis, MN 55417


Telephone: 1-612-869-8762

Website: www.empowerleads.com

Email: support@empowerleads.com
Additional Company Information
Welcome to LeadsUnlimited.com, an integrity driven lead co-op, that has created a very unique and specific strategy to provide the highest quality leads available to you…at wholesale prices.

Our focus is generating and providing only the very best in QUALITY leads, to provide you the greatest opportunity for conversion of new distributors. We have quickly become THE home for leaders…those seeking only the very best in lead generation. Through the creation of a co-op leadership network combined with our long-term relationships with key internet vendors, we have established the ultimate in mega-buying power. What's this mean to you? Reduced prices for us in lead creation results in reduced prices for our customers.

Most importantly, we give you Predictable Quality. Our sophisticated and proprietary lead inventory management system ensures consistency in quality. Whether you are purchasing leads for telephone or email prospecting, you will eliminate the inconsistencies of quality when you purchase through our company. Why? Many lead generation companies have a pattern of good leads one week and poor leads the next. We call this the "nightmare rollercoaster ride". This generally happens because they will get an abundance of business one week, and instead of producing new leads to meet the demand, they just resell their current inventory of leads as many five to ten times over. This creates a lead database of frustrated prospects, and an unpredictable source for you and your team to purchase prospects from.




---
Commercial Mortgage Software
Database Systems Corp. (DSC) has developed a commercial mortgage software solution using TELEMATION, our contact center software solution. This CRM software tool is ideally suited for processing commercial mortgage leads, tracking telemarketing mortgage leads and managing customer information. This award winning application is employed in a wide variety of organizations including contact centers, help desks, customer service centers, service bureaus, reservation centers and corporate call centers.

The package has extensive cti features and is fully integrated with our mortgage marketing phone system. Commercial mortgage software applications can be quickly developed using the robost features found in our mortgage marketing toolkit. Commercial mortgage loan companies such as Advanta Mortgage and Chase Manhattan Mortgage Corporation are just a few of the organizations who have relied upon TELEMATION to handle their data processing requirements.
Contact Database Systems Corp. Today
Contact DSC to learn more about our commercial mortgage software products and services.