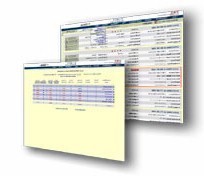 Database Systems Corp. provides the technology and products that can improve the productivity of your mortgage leads processing department. Our mortgage marketing phone system and mortgage leads telemarketing software can streamline your operation while providing controls and consistency in your loan application process.

The following organization provides mortgage marketing leads to marketing and sales organizations. Information presented on this page was provided by the company or found on the company's website. Database Systems Corp. does not endorse the company's products and services nor warrant the accuracy of this information. For current information, please visit the company's website listed below.


---
HOME / Resources / Lead Generation / Mortgage Lead Providers


---

LeadsExpo.com
LeadsExpo Mortgage Leads
We develop our daily mortgage leads from our own network of mortgage websites - a consumer looking for mortgage loans and/or lenders finds one ofour highly targeted websites and submits a request for a lender to contact them ASAP.

That lead is sorted and matched to the most appropriate lender(s) to contact, then it is e-mailed directly to you.

We ALSO send the consumer all of your information to make the process as easy as possible to reach you. This way the consumer knows who is calling them and sometimes will call or e-mail you first.

We never use spam or pop-ups, our leads are generated by consumers looking for a lender and waiting for your call.


---
Company Profile Information
Organization:



LeadsExpo.com
7518 Weil Avenue
St. Louis, MO 63119


Telephone: 1-877-LEAD-EXPO

Email: sales@leadsexpo.com

Website: www.leadsexpo.com
Additional Company Information
Our 100% Data Quality Guarantee
LeadsExpo guarantees its leads to be 100% legitimate. Sometimes an invalid or duplicate lead will slip in and these are fully refunded when:
If a lead is a duplicate submitted by the same consumer in regard to the same product or service.
If the lead transmitted has incomplete data that does not permit Client to make contact with the consumer.
If the data was entered by a consumer lacking legal capacity to make a contract. (For example: a minor, a person of diminished mental capacity, etc.).
If contact with the consumer determines that the lead data entered concerning his/her identity is false.
---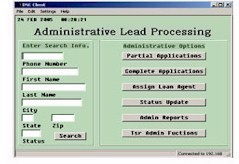 Database Systems Corp. (DSC) provides mortgage software applications and lead tracking applications for the mortgage industry. This call center application is completely integrated with our auto dialer phone systems which can perform both inbound and outbound mortgage marketing campaigns. Our mortgage marketing software was developed using TELEMATION, our award winning contact management software application toolkit. This CRM software tool is ideally suited for processing mortgage loans and managing customer information. Our mortgage CRM software is employed in a wide variety of organizations including contact centers, help desks, customer service centers, service bureaus, reservation centers and corporate call centers.
Mortgage Software Information
Contact DSC to learn more about our mortgage application software and mortgage predictive dialers.


---