Database Products
Mortgage Predictive Dialer
Sales Lead Management
IVR Outsourcing
Voice Message Broadcasting
Softphone

Directories
Call Centers
Debt Collection Agency
Financial Services
Insurance Leads
Marketing Leads
Business Lists
Phone Service
Real Estate Leads

Mortgage Directories
Commercial Mortgage Leads
Debt Consolidation Leads
Exclusive Mortgage Leads
Live Mortgage Leads
Mortgage Insurance Leads
Mortgage Protection Insurance Leads
Internet Mortgage Leads
Mortgage Broker Leads
Mortgage Loan Leads
Mortgage Lists
Mortgage Refinance Leads
Mortgage Lead Generation
Mortgage Sales Leads
Subprime Mortgage Leads
Telemarketing Mortgage Leads

Related Products
Telemarketing Mortgage Leads
List Management
Mortgage Calculator
Mortgage Applications
Mortgage Technology
Real Estate Marketing
Financial Services
Real Estate Marketing Tools
Real Estate Software
Real Estate Listings
Insurance Marketing
Collection Predictive Dialer
Debt Collection Software
Mortgage Information
Mortgage Leads
Telemarketing Mortgage Leads
Mortgage Marketing Software
Internet Mortgage Leads
Mortgage Loan Leads
Mortgage Broker Leads
Mortgage Leads Providers
Mortgage Lead Generators
Online Mortgage
Mortgage Auto Dialer
Home Loan Marketing
Loan Telemarketing
Mortgage Application
Mortgage Calling
Mortgage Predictive Dialer
Mortgage Loan Leads
Mortgage Marketing
Mortgage Telemarketing Systems
Mortgage Phone Dialers
Mortgage Software Solutions
Mortgage Loan Software
Mortgage Marketing Tool
Mortgage Dialers
Loan Leads
Mortgage Telemarketing
Home Loan Application
Mortgage Software
Mortgage Prospect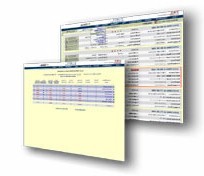 Database Systems Corp. provides the technology and products that can improve the productivity of your mortgage leads processing department. Our mortgage marketing phone system and mortgage leads telemarketing software can streamline your operation while providing controls and consistency in your loan application process.

The following organization provides mortgage marketing leads to marketing and sales organizations. Information presented on this page was provided by the company or found on the company's website. Database Systems Corp. does not endorse the company's products and services nor warrant the accuracy of this information. For current information, please visit the company's website listed below.


---
HOME / Resources / Lead Generation / Mortgage Lead Providers


---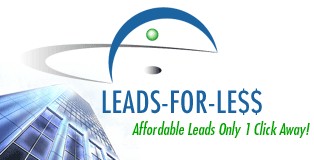 Leads-for-Less Online Inc.
Leads-for-Less Online Inc. brings you high quality mortgage leads at an affordable price. We receive hundreds of fresh leads a day that are collected 100% on-line, from our own network of websites.

Our leads are sold in REAL TIME or from our existing lead database, where you can actually cherry pick whatever type of lead you are looking for. Sign up for a FREE account and you can start receiving leads and contacting potential client within minutes. If you require any assistance please call us at (866)68-leads or contact us via our online form.


---
Company Profile Information
Organization:



Leads-for-Less Online Inc.



Telephone: (866) 350-4799

Website: www.leads-for-less.com

Email: (none)
Additional Company Information
We began servicing the mortgage industry in January 2002 with idea of creating a company bases on service and quality. Incorporated as Leads-for-Less Online Inc. in New York State and registered as a foreign corporation in Florida.

We believe in fostering long term relationships with our business partners by understanding your business needs and responding to them. By creating many unique mortgage lead products, we are able to address the needs of many partners with different ideas and philosophies. We continue to expand by putting offices and individuals throughout the country.

We currently have offices in Tampa FL and New York with plans to expand to many other areas.

We ask for no money upfront. Signup for a free account and browse before you buy. When you find what you are looking for then make a deposit and purchase the leads. It is that easy! If, for some reason, you make a deposit and do not receive the leads you want then just request a refund for the remaining balance of your account. A Check will be mailed to you within 5 business days. Try asking for a refund with other lead companies. We stand behind our products 100%.

As a member of the West Central Florida Better Business Bureau (BBB), we believe in honesty and integrity in every transaction. We also participate in the BBB Online Privacy program, which means that we stand behind protecting the privacy of your information.

Join Leads-for-Less Online and develop the long lasting partnership you have been looking for.




---
Commercial Mortgage Software
Database Systems Corp. (DSC) has developed a commercial mortgage software solution using TELEMATION, our contact center software solution. This CRM software tool is ideally suited for processing commercial mortgage leads, tracking telemarketing mortgage leads and managing customer information. This award winning application is employed in a wide variety of organizations including contact centers, help desks, customer service centers, service bureaus, reservation centers and corporate call centers.

The package has extensive cti features and is fully integrated with our mortgage marketing phone system. Commercial mortgage software applications can be quickly developed using the robost features found in our mortgage marketing toolkit. Commercial mortgage loan companies such as Advanta Mortgage and Chase Manhattan Mortgage Corporation are just a few of the organizations who have relied upon TELEMATION to handle their data processing requirements.
Contact Database Systems Corp. Today
Contact DSC to learn more about our commercial mortgage software products and services.