Database Systems Corp. provides the technology and products that can improve the productivity of your mortgage leads processing department. Our mortgage marketing phone system and mortgage leads telemarketing software can streamline your operation while providing controls and consistency in your loan application process.

The following organization provides mortgage marketing leads to marketing and sales organizations. Information presented on this page was provided by the company or found on the company's website. Database Systems Corp. does not endorse the company's products and services nor warrant the accuracy of this information. For current information, please visit the company's website listed below.


---
HOME / Resources / Lead Generation / Mortgage Lead Providers


---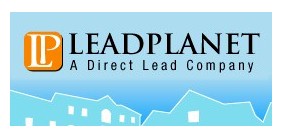 LeadPlanet.com
We are the premiere direct lead company servicing Lenders nationwide. We provide thousands of mortgage professionals with fresh quality mortgage leads. Our primary goal is to offer you cost effective mortgage leads that will increase your fundings!

Our Mortgage Lead Generator offers custom filters for the nations largest lenders and many smaller brokers. Our Mortgage lead system is configured to filter quality mortgage leads that are managed by the innovative SmartLending system.


---
Company Profile Information
Organization:


Telephone: (none)

Website: www.keyleadsOnline

Email: (none)
Additional Company Information
The mortgage leads filter into a proprietary database that sorts and delivers the leads that convert into fundings for you!

Our custom lead process begins, with the filters that you and your lead rep create, and configure into our database, so the sorting of leads can begin. At this point, the borrower completes our loan application, and if their data meets your criteria, then it will be emailed directly to you. Our system allows you to select credit type, state, minimum loan amounts, LTV, etc.

We provide the highest quality mortgage leads for brokers across the country. Mortgage Leads gets results! We are the only lead provider that gives you complete control over your lead program.

You can receive as many or as few as you want...when you want and we won't charge $10,000 to do business with us. As a matter of fact, we won't charge you anything for setting up your account. We look forward to partnering with your business.



---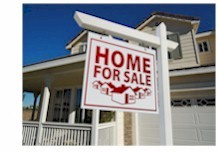 Database Systems Corp. technology can help improve your loan application and mortgage service department. Our mortgage marketing phone system and mortgage software applications can streamline your operation while providing controls and consistency in your loan application process.

Our auto dialer can help pre-qualify your mortgage leads sometimes before they even speak with your loan officers. Using our mortgage predictive dialer and phone system with the Smart Message Dialer feature, we can call your mortgage prospects and play a highly focused and custom greeting. We then can give your prospects the option to talk with an agent, leave a voice message, hear additional information such as the latest home loan rate quotes, schedule a call back, or simply decline the service.

When your loan agents speak with a prospect, you know there is a high level of interest. No longer will your home loan officers spend hours dialing numbers, repeating the same greeting, experiencing a high level of rejection. Your calls will be with highly qualified and interested mortgage loan prospects. Fewer loan officers can process far more mortgage leads and your call success rate will increase dramatically.

Contact DSC for a FREE analysis and quote and to learn more about our Mortgage Marketing Software and Mortgage Dialers.