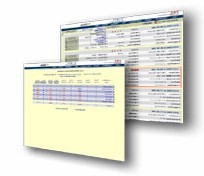 Database Systems Corp. (DSC) provides call center technology and phone systems that can improve the productivity of your mortgage leads processing department. Our mortgage software and phone system and mortgage lead generation software can streamline your loan operations while providing controls and consistency in your loan processing.

Contact DSC to learn more about our mortgage auto dialer and software products that process mortgage loan leads and home equity loans.

The following group or organization provides mortgage marketing leads to marketing and sales organizations. Information presented on this page was provided by the company or found on the company's website. Database Systems Corp. does not endorse the company's products and services nor warrant the accuracy of this information. For current information, please visit the company's website listed below.


---

LeadBull.com
LeadBull.com provides Nationwide Mortgage Leads for Mortgage Brokers and Loan Officers looking to gain the edge needed to succeed in the Mortgage Industry.

We provide Refinance Mortgage Leads, Purchase Mortgage Leads, New Leadbull.com Verified and Exclusive Mortgage Leads!


---
Company Profile Information
Organization:



LeadBull.com
3020-I Prosperity Church Rd #424f
Charlotte NC 28269


Telephone: 1-888-LEADBULL

Website: www.leadbull.com

Email: (none)
Additional Company Information
Our Standard Lead Cherry Pick System allows you to actually view all semi-exclusive mortgage leads before purchasing. Our system is designed with you in mind providing multiple download formats, real time bogus lead tracking, and multiple account features. The new Leadbull.com mortgage lead generation system filters in exclusive mortgage leads from a vast network of websites and affiliated mortgage marketing campaigns. All mortgage leads are generated 100% online and backed by the Best Return Policy in the Industry!

Our New Verified and Exclusive Mortgage Leads provide a higher quality lead that has been phone verified for accuracy. These leads are emailed to you instantly - No Cherry Pick System - You must pre-order to receive these leads that are custom verified based off your filters.

Mortgage Lead quality is a hot topic in the Mortgage Industry. Leadbull.com's Quality Department pre-screens leads and researches bogus leads to assure our system is based on 3 principles; Quality, Fair Commerce, Superior Customer Service!



---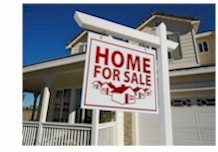 Database Systems Corp. technology can help improve your loan application and mortgage service department. Our mortgage marketing phone system and mortgage software applications can streamline your operation while providing controls and consistency in your loan application process.

Our auto dialer can help pre-qualify your mortgage leads sometimes before they even speak with your loan officers. Using our mortgage predictive dialer and phone system with the Smart Message Dialer feature, we can call your mortgage prospects and play a highly focused and custom greeting. We then can give your prospects the option to talk with an agent, leave a voice message, hear additional information such as the latest home loan rate quotes, schedule a call back, or simply decline the service.

When your loan agents speak with a prospect, you know there is a high level of interest. No longer will your home loan officers spend hours dialing numbers, repeating the same greeting, experiencing a high level of rejection. Your calls will be with highly qualified and interested mortgage loan prospects. Fewer loan officers can process far more mortgage leads and your call success rate will increase dramatically.

Contact DSC for a FREE analysis and quote and to learn more about our Mortgage Marketing Software and Mortgage Dialers.