Database Products
Mortgage Predictive Dialer
Sales Lead Management
IVR Outsourcing
Voice Message Broadcasting
Softphone

Directories
Call Centers
Debt Collection Agency
Financial Services
Insurance Leads
Marketing Leads
Business Lists
Phone Service
Real Estate Leads

Mortgage Directories
Commercial Mortgage Leads
Debt Consolidation Leads
Exclusive Mortgage Leads
Live Transfer Mortgage Leads
Mortgage Insurance Leads
Mortgage Protection Insurance Leads
Internet Mortgage Leads
Mortgage Broker Leads
Mortgage Loan Leads
Mortgage Lists
Mortgage Refinance Leads
Mortgage Lead Generator
Mortgage Sales Leads
Subprime Mortgage Leads
Telemarketing Mortgage Leads

Related Products
Telemarketing Mortgage Leads
List Management
Mortgage Calculator
Mortgage Applications
Mortgage Technology
Real Estate Marketing
Financial Services
Real Estate Marketing Tools
Real Estate Software
Real Estate Listings
Insurance Marketing
Collection Predictive Dialer
Debt Collection Software
Mortgage Information
Mortgage Leads
Telemarketing Mortgage Leads
Mortgage Marketing Software
Internet Mortgage Leads
Mortgage Loan Leads
Mortgage Broker Leads
Mortgage Leads Providers
Mortgage Lead Generators
Online Mortgage
Mortgage Auto Dialer
Home Loan Marketing
Loan Telemarketing
Mortgage Application
Mortgage Calling
Mortgage Predictive Dialer
Mortgage Loan Leads
Mortgage Marketing
Mortgage Telemarketing Systems
Mortgage Phone Dialers
Mortgage Software Solutions
Mortgage Loan Software
Mortgage Marketing Tool
Mortgage Dialers
Loan Leads
Mortgage Telemarketing
Home Loan Application
Mortgage Software
Mortgage Prospect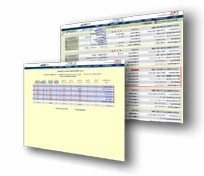 Database Systems Corp. provides the technology and products that can improve the productivity of your mortgage leads processing department. Our mortgage marketing phone system and mortgage leads telemarketing software can streamline your operation while providing controls and consistency in your loan application process.

The following organization provides mortgage marketing leads to marketing and sales organizations. Information presented on this page was provided by the company or found on the company's website. Database Systems Corp. does not endorse the company's products and services nor warrant the accuracy of this information. For current information, please visit the company's website listed below.


---
HOME / Resources / Lead Generation / Mortgage Lead Providers


---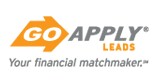 Go Apply Leads
Using our "Lead Management System", we can deliver mortgage and other leads to you instantly in real time. This is a tremendous tool for both lenders and mortgage brokers to help you increase contact and closing ratios.

Registration to our site is free, and you will be able to utilize the powerful benefits our "Lead Management System" has to offer! You will receive access to 1000's of mortgage leads and debt consolidation leads every day depending on your lending criteria.


---
Company Profile Information
Organization:



Go Apply, Inc. dba GoApplyLeads
65 Enterprise
Aliso Viejo, CA 92656


Telephone: 888-435-3239

Website: www.goapplyleads.com

Email: help@goapplyleads.com
Additional Company Information
Benefits
The benefits from choosing GoApplyLeads for your mortgage leads are:
Start receiving leads TODAY with as little as $500 - You don't have to spend thousands of dollars for mail campaigns, or have a minimum order of 50 leads to try them out. (This is an incredible benefit for individual loan officers that are "doing their own marketing")


Receive as many leads you want each day.


Results within hours, not weeks or months like conventional advertising.


Only talk to Borrowers that have requested a mortgage TODAY. (Excludes Overstock Lot Leads)


Save THOUSANDS of dollars on marketing and advertising costs that often give you fair to poor results.


Increase closing ratios dramatically.


CLOSE more loans than through conventional advertising.


Unbelievably high return on your investment


You can "get more specific" by selecting additional Filters to receive only leads that you really want - 100K + and 80% LTV etc.
---
Mortgage Software Solutions
Database Systems Corp. (DSC) has developed a mortgage software solution using TELEMATION, our contact center software solution. This CRM software tool is ideally suited for processing mortgage leads, tracking telemarketing mortgage leads and managing customer information. This award winning application is employed in a wide variety of organizations including contact centers, help desks, customer service centers, service bureaus, reservation centers and corporate call centers.

The package has extensive cti features and is fully integrated with our mortgage marketing phone system. Mortgage software applications can be quickly developed using the robost features found in our mortgage marketing toolkit. Mortgage loan companies such as Advanta Mortgage and Chase Manhattan Mortgage Corporation are just a few of the organizations who have relied upon TELEMATION to handle their data processing requirements.
Contact Database Systems Corp. Today
Contact DSC to learn more about our mortgage software products and services.