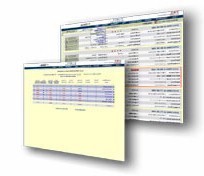 Database Systems Corp. provides the technology and products that can improve the productivity of your mortgage leads processing department. Our mortgage marketing phone system and mortgage leads telemarketing software can streamline your operation while providing controls and consistency in your loan application process.

The following organization provides mortgage marketing leads to marketing and sales organizations. Information presented on this page was provided by the company or found on the company's website. Database Systems Corp. does not endorse the company's products and services nor warrant the accuracy of this information. For current information, please visit the company's website listed below.


---
HOME / Resources / Lead Generation / Mortgage Lead Providers


---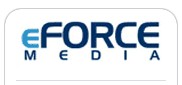 eForce Media
eForce Media LLC is an online marketing and media company specializing in lead generation. Servicing multiple industries including: mortgage, debt relief, insurance, and credit repair– eForce Media's quality programs help businesses and prospective customers find each other in a highly targeted and cost effective manner.

All eForce Media leads are generated internally via web traffic, opt-in email, and/or custom co-registration to give you 100% fresh and pre-qualified Leads. eForce Media takes pride in retaining long term clients by consistently providing top flight service.


---
Company Profile Information
Organization:



eForce Media, Inc.
2525 Main Street, Third Floor
Santa Monica, CA 90405


Telephone: 310-499-9905

Email: sales@eforcemedia.com

Website: www.eforcemedia.com
Additional Company Information
In today's competitive marketplace, customer acquisition is the driving goal of any business. To meet this goal, eForce Media has created the most comprehensive lead generation solution available, giving our customers thousands of pre-qualified 100% exclusive leads every day.

Our long standing relationships with many of the top traffic websites gives eForce Media unpresidented reach and traffic to generate new exclusive sales leads for any service or industry.

Furthermore, by leveraging the latest technology, eForce Media has created a dynamic information gathering and delivery system that gives our customers realtime 24-hour access to all of their lead data.



---
Database Systems Corp. (DSC) provides mortgage software applications and lead tracking applications for the mortgage industry. This call center application is completely integrated with our auto dialer phone systems which can perform both inbound and outbound mortgage marketing campaigns. Our mortgage marketing software was developed using TELEMATION, our award winning contact management software application toolkit. This CRM software tool is ideally suited for processing mortgage loans and managing customer information. Our mortgage CRM software is employed in a wide variety of organizations including contact centers, help desks, customer service centers, service bureaus, reservation centers and corporate call centers.
Mortgage Software Information
Contact DSC to learn more about our mortgage application software and mortgage predictive dialers.


---