Database Products
Mortgage Predictive Dialer
Sales Lead Management
IVR Outsourcing
Voice Message Broadcasting
Softphone

Directories
Call Centers
Debt Collection Agency
Financial Services
Insurance Leads
Marketing Leads
Business Lists
Phone Service
Real Estate Leads

Mortgage Directories
Commercial Mortgage Leads
Debt Consolidation Leads
Exclusive Mortgage Leads
Live Transfer Mortgage Leads
Mortgage Insurance Leads
Mortgage Protection Insurance Leads
Internet Mortgage Leads
Mortgage Broker Leads
Mortgage Loan Leads
Mortgage Lists
Mortgage Refinance Leads
Mortgage Lead Generator
Mortgage Sales Leads
Subprime Mortgage Leads
Telemarketing Mortgage Leads

Related Products
Telemarketing Mortgage Leads
List Management
Mortgage Calculator
Mortgage Applications
Mortgage Technology
Real Estate Marketing
Financial Services
Real Estate Marketing Tools
Real Estate Software
Real Estate Listings
Insurance Marketing
Collection Predictive Dialer
Debt Collection Software
Mortgage Information
Mortgage Leads
Telemarketing Mortgage Leads
Mortgage Marketing Software
Internet Mortgage Leads
Mortgage Loan Leads
Mortgage Broker Leads
Mortgage Leads Providers
Mortgage Lead Generators
Online Mortgage
Mortgage Auto Dialer
Home Loan Marketing
Loan Telemarketing
Mortgage Application
Mortgage Calling
Mortgage Predictive Dialer
Mortgage Loan Leads
Mortgage Marketing
Mortgage Telemarketing Systems
Mortgage Phone Dialers
Mortgage Software Solutions
Mortgage Loan Software
Mortgage Marketing Tool
Mortgage Dialers
Loan Leads
Mortgage Telemarketing
Home Loan Application
Mortgage Software
Mortgage Prospect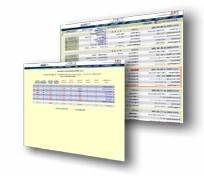 Database Systems Corp. provides the technology and products that can improve the productivity of your mortgage leads processing department. Our mortgage marketing phone system and mortgage leads telemarketing software can streamline your operation while providing controls and consistency in your loan application process.

The following organization provides mortgage marketing leads to marketing and sales organizations. Information presented on this page was provided by the company or found on the company's website. Database Systems Corp. does not endorse the company's products and services nor warrant the accuracy of this information. For current information, please visit the company's website listed below.


---
HOME / Resources / Lead Generation / Mortgage Lead Providers


---

Commercial Mortgage Central
Need commercial mortgage loans? Just imagine 700 commercial mortgage lenders competing for your deal. Simply complete a two minute mini-app. Then ask to see only suitable lenders.

Only lenders who are hungry for your exact size of deal in your particular county will appear. You can then submit the same loan app to fifty commercial lenders or more. Sounds simple right? It is. You will be delightfully bombarded with loan offers. Plus this system is totally free. It's that easy. Ready to get started?


---
Company Profile Information
Organization:



Commercial Mortgage Central
4811 Chippendale Drive, Suite 101
Sacramento, CA 95841


Telephone: (916) 338-3232

Website: www.commercialmortgagecentral.com

Email: (none)
Additional Company Information
This commercial mortgage loan system is exactly what you need. Seven hundred and fifty commercial lenders await your application. Simply input your needs. Then ask the system, "Hey computer, show me the cheapest commercial mortgage lenders for my particular deal." Presto-chango, the computer will instantly search a database of 750 commercial mortgage lenders and give you a list of twenty commercial mortgage lenders who are hungry for your exact type of deal. You can then submit your loan to the four most attractive commercial lenders with just one mouse click. You can also use the phone numbers listed to call the lenders directly. Lenders will then contact you by phone and by e-mail to compete for your business. These direct commercial mortgage lenders chase YOU, so your negotiating position is so much stronger.

Commercial lenders are fussy. No problem. If your loan gets turned down, simply go to the next four cheapest commercial lenders on the list and apply with a simple mouse click. There are lots of "A" paper lenders, "B" paper lenders and easy "C" paper lenders. You fill out just one application, and it works for everyone. Slick, huh? Please tell us below how the lenders can reach you.




---
Commercial Mortgage Software
Database Systems Corp. (DSC) has developed a commercial mortgage software solution using TELEMATION, our contact center software solution. This CRM software tool is ideally suited for processing commercial mortgage leads, tracking telemarketing mortgage leads and managing customer information. This award winning application is employed in a wide variety of organizations including contact centers, help desks, customer service centers, service bureaus, reservation centers and corporate call centers.

The package has extensive cti features and is fully integrated with our mortgage marketing phone system. Commercial mortgage software applications can be quickly developed using the robost features found in our mortgage marketing toolkit. Commercial mortgage loan companies such as Advanta Mortgage and Chase Manhattan Mortgage Corporation are just a few of the organizations who have relied upon TELEMATION to handle their data processing requirements.
Contact Database Systems Corp. Today
Contact DSC to learn more about our commercial mortgage software products and services.