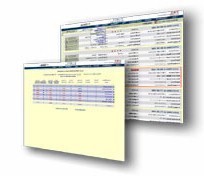 Callprospect.com provides mortgage marketing leads and is not affiliated with Database Systems Corp. PLEASE NOTE - DSC does NOT provide sales and marketing leads.

We at Database Systems Corp. develop the technology and products that can improve the productivity of your mortgage application processing department. Our mortgage telemarketing phone system and mortgage telemarketing software can streamline your operation while providing controls and consistency in your loan application process.

The following organization provides mortgage marketing leads to marketing and sales organizations. Information presented on this page was provided by the company or found on the company's website. Database Systems Corp. does not endorse the company's products and services nor warrant the accuracy of this information. For current information, please visit the company's website listed below.


---
HOME / Resources / Lead Generation / Mortgage Lead Providers


---

Callprospect.com
Callprospect.com is a mortgage prospecting company and premium supplier of fresh exclusive mortgage leads.

If you are a big Mortgage company we will provide you with a high volume of fresh leads at an average price two times lower than other on-line mortgage lead stores, and a closing ratio five times higher than bulk "three times sold" leads from lead brokers.

For busy loan officers and one-man-shop companies we provide a unique choice of fresh exclusive leads that will be delivered immediately upon submission.


---
Company Profile Information
Organization:


Telephone: (877)824-2911

Email: sales@callprospect.com

Website: www.callprospect.com
Additional Company Information
Callprospect.com owns a network of mortgage marketing sites and implements the most advanced technology available to maintain the reliability and quality of lead flow. This network provides hundreds of leads per day with the highest of quality as every incoming application is filled out by the motivated customer only.

Our staff is trained on mortgage origination and is well versed in the mortgage and banking industry, that's why we're giving to our customers the unique option - fine-tuning account settings, ensuring that every lead received satisfies our customer's demand. If our customers dislike a particular kind of leads, our system allows to get rid of them. Get the leads you like at the price you like.



---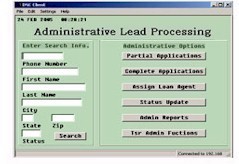 We at Database Systems Corp. develop mortgage software applications and lead tracking applications for the mortgage industry. This call center application is completely integrated with our auto dialer phone systems which can perform both inbound and outbound mortgage marketing campaigns.

Our mortgage marketing software was developed using TELEMATION, our award winning contact management software application toolkit. This CRM software tool is ideally suited for processing mortgage loans and managing customer information.

Our mortgage CRM software is employed in a wide variety of organizations including contact centers, help desks, customer service centers, service bureaus, reservation centers and corporate call centers.
Mortgage Software Information
Contact DSC to learn more about our mortgage application software and mortgage predictive dialers.


---