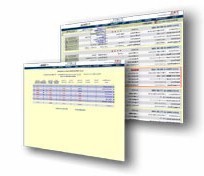 Alansis Corporation provides mortgage marketing leads and is not affiliated with Database Systems Corp. PLEASE NOTE - DSC does NOT provide sales and marketing leads.

We at Database Systems Corp. develop the technology and products that can improve the productivity of your mortgage application processing department. Our mortgage telemarketing phone system and mortgage telemarketing software can streamline your operation while providing controls and consistency in your loan application process.

The following organization provides mortgage marketing leads to marketing and sales organizations. Information presented on this page was provided by the company or found on the company's website. Database Systems Corp. does not endorse the company's products and services nor warrant the accuracy of this information. For current information, please visit the company's website listed below.


---
HOME / Resources / Lead Generation / Mortgage Lead Providers


---

Alansis Corporation
Interested borrowers standing by to speak with you! Want to close more loans? All you need is a phone...

Introducing Live Transfer; phone screened mortgage leads who have requested to speak to a loan officer at that very moment! When you get a call from Alansis Corporation, you'll immediately know that you have an interested borrower just waiting to speak to you about their refinancing needs.


---
Company Profile Information
Organization:



Alansis Corporation
1275 W. Washington Street
Tempe, AZ 85281


Telephone: 866-618-1950

Email: (none)

Website: www.alansis.com
Additional Company Information
Recognizing the need for an experienced and dependable provider of lead generation for the financial industry, Alansis was formed in the fall of 2002. From its inception, the company has precisely understood the dilemmas facing financial professionals and how to deal with those dilemmas in an effective manner.

Alansis is chiefly concerned with helping financial pros manage the search for new business, while maintaining their service commitments to existing customers. We provide interested and qualified individuals who are actively seeking the services our clients offer.

At Alansis, our clients close more loans and have more time to do what they do best. We are the benchmark in the lead generation industry and have forced other companies to judge themselves according to our standards of ease, support, and most importantly, quality.



---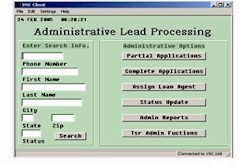 We at Database Systems Corp. develop mortgage software applications and lead tracking applications for the mortgage industry. This call center application is completely integrated with our auto dialer phone systems which can perform both inbound and outbound mortgage marketing campaigns.

Our mortgage marketing software was developed using TELEMATION, our award winning contact management software application toolkit. This CRM software tool is ideally suited for processing mortgage loans and managing customer information.

Our mortgage CRM software is employed in a wide variety of organizations including contact centers, help desks, customer service centers, service bureaus, reservation centers and corporate call centers.
Mortgage Software Information
Contact DSC to learn more about our mortgage application software and mortgage predictive dialers.


---