Directories
Call Centers
Debt Collection Agency
Financial Services
Marketing Leads
Business Lists
Mortgage Leads
Phone Service
Real Estate Leads

Insurance Directories
Auto Insurance Leads
Car Insurance Leads
Disability Insurance Leads
Exclusive Life Insurance Leads
Group Health Insurance Leads
Health Insurance Leads
Home Insurance Leads
Home Owner Insurance Leads
Insurance Agent Leads
Insurance Sales Leads
Internet Insurance Leads
Internet Life Insurance Leads
Life Insurance Leads
Long Term Care Insurance Leads
Medical Insurance Leads
Mortgage Insurance Leads
Mortgage Protection Insurance Leads

Related Applications
Insurance Software
Insurance Solutions
Lead Management
Real Estate Marketing
Financial Services
Real Estate Marketing Tools
Real Estate Software
Real Estate Listings
Mortgage Marketing
Mortgage Calculator
Telemarketing Mortgage Leads
Mortgage Marketing Leads
Mortgage Loan Software
Mortgage Solutions
Debt Collection Predictive Dialer
Debt Collection Software

Insurance Information
Insurance Leads
Telemarketing Insurance Leads
Insurance Marketing Software
Insurance Application Software
Insurance Software Application
Insurance Phone Dialers
Insurance Software Solutions
Insurance Loan Software
Insurance Sales Leads
Health Insurance Sales Leads
Life Insurance Sales Leads
Qualified Insurance Sales Leads
Insurance Predictive Dialer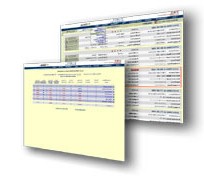 Database Systems Corp. provides the technology and products that can improve the productivity of your insurance marketing department. Our insurance marketing phone system and insurance telemarketing software can streamline your operation while providing controls and consistency in your organization.

But this technology can only help your insurance marketing program if your insurance leads contain qualified prospective clients.

The following organization provides insurance leads to marketing and sales organizations. Information presented on this page was provided by the company or public information found on the company's website. Database Systems Corp. does not endorse the company's products and services nor warrant the accuracy of this information. For current information, please visit the company's website or call the company listed below.


---
HOME / Resources / Lead Generation / Insurance Lead Providers


---

Vertexera
Whether your marketing is planned or informal, good insurance leads are a necessity. And since turnover happens because of customer attrition, different offers they encounter, relocation or death, insurance sales leads are a must have for your business.

Good insurance sales leads can increase your potential for finding the right prospects at the right time. That's the case, whether you're looking for life insurance leads, health insurance leads, financial planning or similar markets.


---
Company Profile Information
Organization:



Vertexera Inc.
2116 Marshallfield Ln
Redondo Ca., 90278


Phone: 888-639-4891

Email: sales@vertexera.com

Website: www.vertexera.com
Additional Company Information
In 2000, a number of Big 6/5 veterans and high-tech sales executives came together with a desire to provide products and services that would help software companies, recruiters, and consulting organizations improve their top and bottom lines, thus Vertexera was born.

Since that time, Vertexera's targeted technology and B2B lists, email marketing services and webinar related services, as well as its lead generation programs have realized tremendous Return On Investments(ROI) and millions of dollars in sales, for large, medium and small corporations, all across the USA, Canada and Europe; including companies such as Peoplesoft, Accenture, IBM and Oracle.

Vertexera's targeted technology, business, title and industry specific mailing and email lists have been found by our customers to be the most effective means in reaching the intended prospects, increasing revenues while decreasing the cost of sales.

To further inquire about our products and services, please contact us at sales@vertexera.com or call us toll free 888-639-4891.




---
Insurance Marketing Software and Systems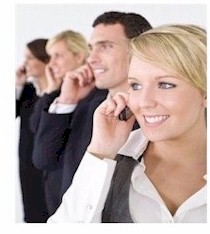 Database Systems Corp. (DSC) provides the technology that can pre-qualify your insurance leads before they ever speak to your insurance agents.

Using our call center phone systems with the Smart Predictive Dialing feature, we can call your prospects and play a highly focused and custom greeting. We then can give your insurance prospects the option to talk with an agent, leave a voice message, hear additional information such as the latest insurance rate quotes, schedule a call back, or simply decline the service.

No longer will your insurance agents spend hours dialing numbers, repeating the same greeting, experiencing a high level of rejection. Your calls will be with highly qualified and interested prospects. Fewer agents can process far more insurance prospecting leads and your call success rate will increase dramatically.
Contact Database Systems Corp. Today
Contact DSC to learn more about our insurance marketing products that process insurance leads.