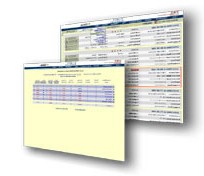 Database Systems Corp. provides the technology and products that can improve the productivity of your insurance marketing department. Our insurance marketing phone system and insurance telemarketing software can streamline your operation while providing controls and consistency in your organization.

But this technology can only help your insurance marketing program if your insurance leads contain qualified prospective clients.

The following organization provides insurance leads to marketing and sales organizations. Information presented on this page was provided by the company or public information found on the company's website. Database Systems Corp. does not endorse the company's products and services nor warrant the accuracy of this information. For current information, please visit the company's website or call the company listed below.


---
HOME / Resources / Lead Generation / Insurance Lead Providers


---

U.S. Data Corporation
Choosing the right list can make all the difference in your bottom line.

We are committed to the success of your marketing! US Data Corporation is the nation's most reliable resource for accurate, responsive, and current consumer mailing lists and business mailing lists.

U.S. Data Corporation cross verifies our data against multiple leading data providers for unparalleled precision. We'd rather throw a bad record away than sell it to you.


---
Company Profile Information
Organization:



U.S. Data Corporation Inc.
101 S. 108th St.
Suite 102
Omaha, NE 68154


Phone: 1 (888) 578-3282

Email: info@usdatacorporation.com

Website: www.usdatacorporation.com
Additional Company Information
US Data Corporation's direct marketing heritage dates back to the distribution of sales leads in August of 1979 by one of the corporations founding fathers. Our broad experience and an uncompromised commitment to excellence have allowed us to grow into one of America's most prestigious and reliable providers of marketing lists, research data, and sales leads. Our compiled databases of information on American businesses and consumers set industry standards for mission critical accuracy, currency, and reliability. The proof is in our simple guarantee.

US Data's winning commitment to quality and service is due directly to the decades of experience our expert team of list and data professionals bring to bear. Our helpful and friendly list agents act as an extension of your own firm's marketing department. Unmatched customer service, cutting edge technology, and comprehensive access to all forms of marketing data make US Data Corporation the first call for knowledgable marketers, researchers, list brokers, and sales professionals. We look forward to receiving our first call from you.




---
Insurance Marketing Software and Systems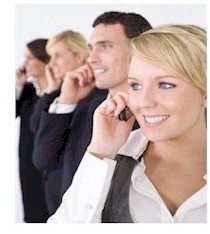 Database Systems Corp. (DSC) provides the technology that can pre-qualify your insurance leads before they ever speak to your insurance agents.

Using our call center phone systems with the Smart Predictive Dialing feature, we can call your prospects and play a highly focused and custom greeting. We then can give your insurance prospects the option to talk with an agent, leave a voice message, hear additional information such as the latest insurance rate quotes, schedule a call back, or simply decline the service.

No longer will your insurance agents spend hours dialing numbers, repeating the same greeting, experiencing a high level of rejection. Your calls will be with highly qualified and interested prospects. Fewer agents can process far more insurance prospecting leads and your call success rate will increase dramatically.
Contact Database Systems Corp. Today
Contact DSC to learn more about our insurance marketing products that process insurance leads.