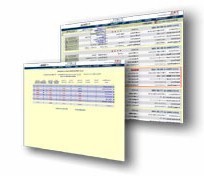 Database Systems Corp. provides the technology and products that can improve the productivity of your insurance marketing department. Our insurance marketing phone system and insurance telemarketing software can streamline your operation while providing controls and consistency in your organization.

But this technology can only help your insurance marketing program if your insurance leads contain qualified prospective clients.

The following organization provides insurance leads to marketing and sales organizations. Information presented on this page was provided by the company or public information found on the company's website. Database Systems Corp. does not endorse the company's products and services nor warrant the accuracy of this information. For current information, please visit the company's website or call the company listed below.


---
HOME / Resources / Lead Generation / Insurance Lead Providers


---

TJ Telemarketing
Fill up your day with qualified leads expecting a call from you.

At TJ Telemarketing, we do the hard part: we make the 15—30 calls it takes on average for one qualified lead for you. We pre-qualify the person as an actual decision maker for your type of insurance purchase, ask for their permission to have you call and we give them your name, as the person who will be calling in the next few days to talk to them about their Health or Life Insurance needs.


---
Company Profile Information
Organization:



TJ Telemarketing
826 North "A" St.
Springfield, OR 97477


Telephone: 1-888-802-6998

Email: ChuckS@tjtelemarketing.com

Website: www.tjtelemarketing.com
Additional Company Information
We specialize in Small Business People.
We call small businesses, mostly the small, blue collar businesses. For group leads, we speak with a decision maker who has part in deciding what insurance coverage the company will purchase. When developing individual leads, we speak with whoever answers the phone regarding their personal insurance coverage. Usually half of the respondents will be owners or managers while the remaining half will be any other person who works for the business. Owner/Manager leads are available in certain markets for an extra charge.

Initially, we screen each potential lead as to whether or not they have insurance. We offer those who have no insurance the service of you, the agent, calling them, sharing with them what you have available, and giving them a quote. So they know they will be solicited. Those who already have insurance in place and are paying the full premiums are offered the service of you reviewing what they have and giving them a comparison quote.




---
Insurance Software Solutions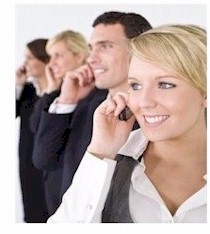 Database Systems Corp. provides the technology that can pre-qualify your insurance leads before they ever speak to your insurance agents.

Using our insurance marketing phone systems with the Smart Predictive Dialing feature, we can call your prospects and play a highly focused and custom greeting. We then can give your insurance prospects the option to talk with an agent, leave a voice message, hear additional information such as the latest insurance rate quotes, schedule a call back, or simply decline the service.

No longer will your agents spend hours dialing numbers, repeating the same greeting, experiencing a high level of rejection. Your calls will be with highly qualified and interested prospects. Fewer insurance agents can process far more leads and your call success rate will increase dramatically.
Contact Database Systems Corp. Today
Contact DSC to learn more about our insurance software products that process insurance leads.