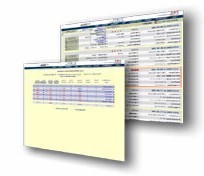 Database Systems Corp. provides the technology and products that can improve the productivity of your insurance marketing department. Our insurance marketing phone system and insurance telemarketing software can streamline your operation while providing controls and consistency in your organization.

But this technology can only help your insurance marketing program if your insurance leads contain qualified prospective clients.

The following organization provides insurance leads to marketing and sales organizations. Information presented on this page was provided by the company or public information found on the company's website. Database Systems Corp. does not endorse the company's products and services nor warrant the accuracy of this information. For current information, please visit the company's website or call the company listed below.


---
HOME / Resources / Lead Generation / Insurance Lead Providers


---

RedClay Media LLC
Red Clay Media has the most exclusive and non-exclusive life insurance leads available, period. Life insurance leads are unique in that they signify a critical time period in the lives of the families seeking such protection.

Red Clay Media has taken a systematic approach to ensuring that only fresh leads are brought into our database. By cross-referencing millions of leads in thousands of databases, we are able to provide life insurance leads with explicit information about families, such as which may have newborns and what the specific purpose of life insurance is for that family, be it catastrophe protection or to fund college tuition.


---
Company Profile Information
Organization:



RedClay Media LLC
33 West 8th Street
Bayonne, NJ 07002


Telephone: 1-866-Red-List

Email: (none)

Website: www.redclaymedia.com
Additional Company Information
Our life insurance leads database includes both whole life or term policies for -
Parents of New Babies
College tuition funding programs
New Homeowners
Don't wait another minute! Call Red Clay today at 866-RED-LIST to get your hands on life insurance leads that will help you close business immediately.




---
Insurance Software Solutions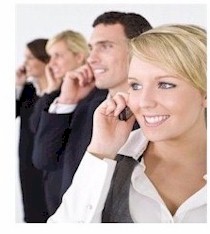 Database Systems Corp. provides the technology that can pre-qualify your insurance leads before they ever speak to your insurance agents.

Using our insurance marketing phone systems with the Smart Predictive Dialing feature, we can call your prospects and play a highly focused and custom greeting. We then can give your insurance prospects the option to talk with an agent, leave a voice message, hear additional information such as the latest insurance rate quotes, schedule a call back, or simply decline the service.

No longer will your agents spend hours dialing numbers, repeating the same greeting, experiencing a high level of rejection. Your calls will be with highly qualified and interested prospects. Fewer insurance agents can process far more leads and your call success rate will increase dramatically.
Contact Database Systems Corp. Today
Contact DSC to learn more about our insurance software products that process insurance leads.