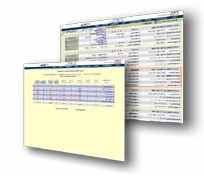 Database Systems Corp. provides the technology and products that can improve the productivity of your insurance marketing department. Our insurance marketing phone system and insurance telemarketing software can streamline your operation while providing controls and consistency in your organization.

But this technology can only help your insurance marketing program if your insurance leads contain qualified prospective clients.

The following organization provides insurance leads to marketing and sales organizations. Information presented on this page was provided by the company or public information found on the company's website. Database Systems Corp. does not endorse the company's products and services nor warrant the accuracy of this information. For current information, please visit the company's website or call the company listed below.


---
HOME / Resources / Lead Generation / Insurance Lead Providers


---

QuotesAuction.com
Welcome to Insurance Quotes Auction!
The key to success in the insurance business is an access to volume of the qualified prospects looking to buy insurance and are waiting for your quotes!

Buying fresh, high quality internet leads is the most intelligent way to gain access to potential clients who just finished providing all information you need to quote them.

While it seems there are many choices, just a few major players are holding top positions on major search engines and providing consistent volume of highest quality internet leads. QuotesAuction.com internet leads program, without a doubt, is the most intelligent choice among internet leads providers on the market.


---
Company Profile Information
Organization:



QuotesAuction.com
7188 Sunset Blvd, First Floor
Los Angeles, CA 90046


Telephone: (800) 647-2164

Email: (none)

Website: www.quotesauction.com
Additional Company Information
QuotesAuction.com is a FREE consumer referral service enabling insurance and loan consumers nationwide to quickly find the best rates on various products, using our unique competitive bidding process. Fill out one, quick and easy questioner, using our intuitive, user-friendly interface and let the auction begin. Our sophisticated quoting system will use the information you have provided to sort through hundreds of companies to identify the three (3) companies with the most competitive results. Your contact information will be referred to up to three professionals in your state who represent companies with the best preliminary estimates.

We are not an insurance / financing company or brokerage. We do not provide quotes to the consumers, nor do we personally sell insurance or finance loans nationwide. Our unique, patented automated rating engine is designed to provide you with preliminary estimates from thousands of companies doing business in the United States . The actual quotations will be provided to you by the professionals, licensed in your state, who are members of our referral network and who are authorized by the companies to quote and sell you insurance or finance loans.

We are keenly aware of the identity theft, junk mail and other risk exposures and would like to assure you that your information is safe. We use secure server latest encryption technology to protect your information and we will not share your personal information to any outside party, except to those three professionals with the best rates possible, who are also obligated to abide by our "Privacy Policy".




---
Insurance Software Solutions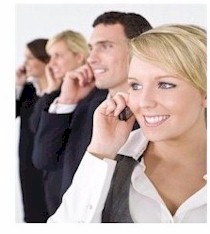 Database Systems Corp. provides the technology that can pre-qualify your insurance leads before they ever speak to your insurance agents.

Using our insurance marketing phone systems with the Smart Predictive Dialing feature, we can call your prospects and play a highly focused and custom greeting. We then can give your insurance prospects the option to talk with an agent, leave a voice message, hear additional information such as the latest insurance rate quotes, schedule a call back, or simply decline the service.

No longer will your agents spend hours dialing numbers, repeating the same greeting, experiencing a high level of rejection. Your calls will be with highly qualified and interested prospects. Fewer insurance agents can process far more leads and your call success rate will increase dramatically.
Contact Database Systems Corp. Today
Contact DSC to learn more about our insurance software products that process insurance leads.