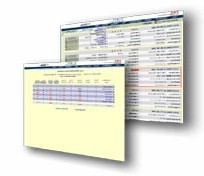 Database Systems Corp. provides the technology and products that can improve the productivity of your insurance marketing department. Our insurance marketing phone system and insurance telemarketing software can streamline your operation while providing controls and consistency in your organization.

But this technology can only help your insurance marketing program if your insurance leads contain qualified prospective clients.

The following organization provides insurance leads to marketing and sales organizations. Information presented on this page was provided by the company or public information found on the company's website. Database Systems Corp. does not endorse the company's products and services nor warrant the accuracy of this information. For current information, please visit the company's website or call the company listed below.


---
HOME / Resources / Lead Generation / Insurance Lead Providers


---

Quick Health Insurance
Most of the lead companies send same lead up to 9 insurance agents, if they can. This results unhappy customers getting same insurance quotes from multiple agents.

They stop answering phone calls even though you may have the best solution for them. Our leads are eager to talk to you because you are the only one representing the product. Our lead does not go to another agent representing your product.


---
Company Profile Information
Organization:



QuickHealthInsurance.Com Group, Inc.
JP Morgan International Plaza, Building II
14221 Dallas Parkway, Suite 1500 [15th Floor]
Dallas, TX 75254


Telephone: 1-877-730-8101

Email: info@quickhealthinsurance.com

Website: www.quickhealthinsurance
Additional Company Information
Using our unique network, health insurance shoppers are saving up to 40%. Financially strong health insurance companies with low complaint ratios will send you quotes directly and promptly. You also have access to instant quotes, and side by side plan comparisons. The service is free, and comes with no obligation. Your privacy is our highest priority.
You enter your information into the following form [it takes about 90 seconds]
We match your data to the companies that would like to quote you
They respond to your quote request (some online, some offline)
Our high tech with high touch principle brings you some of the best quotes
You yourself decide the plan that is right for you
---
Insurance Software Solutions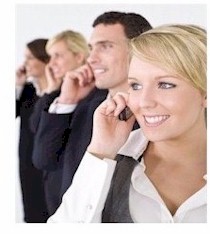 Database Systems Corp. provides the technology that can pre-qualify your insurance leads before they ever speak to your insurance agents.

Using our insurance marketing phone systems with the Smart Predictive Dialing feature, we can call your prospects and play a highly focused and custom greeting. We then can give your insurance prospects the option to talk with an agent, leave a voice message, hear additional information such as the latest insurance rate quotes, schedule a call back, or simply decline the service.

No longer will your agents spend hours dialing numbers, repeating the same greeting, experiencing a high level of rejection. Your calls will be with highly qualified and interested prospects. Fewer insurance agents can process far more leads and your call success rate will increase dramatically.
Contact Database Systems Corp. Today
Contact DSC to learn more about our insurance software products that process insurance leads.