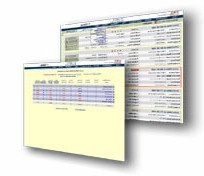 Database Systems Corp. provides the technology and products that can improve the productivity of your insurance marketing department. Our insurance marketing phone system and insurance telemarketing software can streamline your operation while providing controls and consistency in your organization.

But this technology can only help your insurance marketing program if your insurance leads contain qualified prospective clients.

The following organization provides insurance leads to marketing and sales organizations. Information presented on this page was provided by the company or public information found on the company's website. Database Systems Corp. does not endorse the company's products and services nor warrant the accuracy of this information. For current information, please visit the company's website or call the company listed below.


---
HOME / Resources / Lead Generation / Insurance Lead Providers


---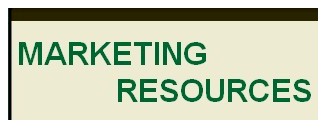 Marketing Resources
Marketing Resources develop fresh, exclusive, pre qualified, direct mail mortgage life insurance leads for life insurance agents and agencies across the country, and may be the only lead company that guarantees you will make sales if you follow our instructions.

We provide our clients with a proven mortgage insurance sales system as part of their purchase, which is the accumulation of twenty years of experience in the insurance market. Most of our clients consider us the solution to their prospecting problems.


---
Company Profile Information
Organization:



Marketing Resources
P O Box 89853
Sioux Falls, SD 57109


Telephone: 1-888-505-3237

Email: (none)

Website: www.mresources.org
Additional Company Information
We began as a single insurance agent looking for prospects in 1982. Today we are a spin off of a successful life and disability agency that employed over 50 agents producing millions of annual premium dollars, however, we are no longer affiliated with any insurance company. This means we work only for you.

We look to develop mutually profitable relationships with Personal Producing General Agents and ambitious General Agents who want to build a solid business in the life insurance field. We are not a "get rich scheme", an "earn big bucks while you sleep" come on, nor miracle workers, but, rather, a mortgage life insurance marketing system that will put you in front of people that want to buy life insurance for an important and specific need that they recognize needs to be filled right now.

We can provide you with mortgage life insurance leads that will close at a very high ratio, and show you why they close so well. You must be willing to accept that these leads are only effective within the unique and proven marketing system for which they are designed, and not with the marketing approach used by most agents. Let's face it: Can millions of premium dollars be wrong?

We may be the only service of our kind offering a money back guarantee that you will close sales with the leads.

WE CAN MAKE YOUR APPOINTMENTS FOR YOU. This is a valuable service for those agents that want to concentrate on the sale and have someone else manage their schedule.




---
Insurance Software Solutions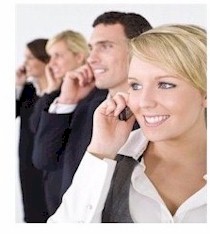 Database Systems Corp. provides the technology that can pre-qualify your insurance leads before they ever speak to your insurance agents.

Using our insurance marketing phone systems with the Smart Predictive Dialing feature, we can call your prospects and play a highly focused and custom greeting. We then can give your insurance prospects the option to talk with an agent, leave a voice message, hear additional information such as the latest insurance rate quotes, schedule a call back, or simply decline the service.

No longer will your agents spend hours dialing numbers, repeating the same greeting, experiencing a high level of rejection. Your calls will be with highly qualified and interested prospects. Fewer insurance agents can process far more leads and your call success rate will increase dramatically.
Contact Database Systems Corp. Today
Contact DSC to learn more about our insurance software products that process insurance leads.