Directories
Call Centers
Debt Collection Agency
Financial Services
Marketing Leads
Business Lists
Mortgage Leads
Phone Service
Real Estate Leads

Insurance Directories
Auto Insurance Leads
Car Insurance Leads
Disability Insurance Leads
Exclusive Life Insurance Leads
Group Health Insurance Leads
Health Insurance Leads
Home Insurance Leads
Home Owner Insurance Leads
Insurance Agent Leads
Insurance Sales Leads
Internet Insurance Leads
Internet Life Insurance Leads
Life Insurance Leads
Long Term Care Insurance Leads
Medical Insurance Leads
Mortgage Insurance Leads
Mortgage Protection Insurance Leads

Related Applications
Insurance Software
Insurance Solutions
Lead Management
Real Estate Marketing
Financial Services
Real Estate Marketing Tools
Real Estate Software
Real Estate Listings
Mortgage Marketing
Mortgage Calculator
Telemarketing Mortgage Leads
Mortgage Marketing Leads
Mortgage Loan Software
Mortgage Solutions
Debt Collection Predictive Dialer
Debt Collection Software

Insurance Information
Insurance Leads
Telemarketing Insurance Leads
Insurance Marketing Software
Insurance Application Software
Insurance Software Application
Insurance Phone Dialers
Insurance Software Solutions
Insurance Loan Software
Insurance Sales Leads
Health Insurance Sales Leads
Life Insurance Sales Leads
Qualified Insurance Sales Leads
Insurance Predictive Dialer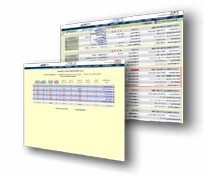 Database Systems Corp. provides the technology and products that can improve the productivity of your insurance marketing department. Our insurance marketing phone system and insurance telemarketing software can streamline your operation while providing controls and consistency in your organization.

But this technology can only help your insurance marketing program if your insurance leads contain qualified prospective clients.

The following organization provides insurance leads to marketing and sales organizations. Information presented on this page was provided by the company or public information found on the company's website. Database Systems Corp. does not endorse the company's products and services nor warrant the accuracy of this information. For current information, please visit the company's website or call the company listed below.


---
HOME / Resources / Lead Generation / Insurance Lead Providers


---

Medical & Health Insurance Sales Leads
At Health-Insurance-Leads-Sales.com, all of the health leads are interested prospects obtained from online health insurance leads sites, placed into the prospect database and available for purchase, in real-time! No obligations, purchase just the health leads you need - with no minimum or maximum order amounts!


---
Company Profile Information
Organization:



Medical & Health Insurance Sales Leads




Telephone: (none)

Email: clientservice@medical-health-insurance-leads-sales.com

Website: www.medical-health-insurance-leads-sales.com
Additional Company Information
Why Purchase Leads at Health-Insurance-Leads-Sales.com?
There is no minimum or maximum purchase required! You determine the amount of health leads you purchase.


No deposit accounts needed! Payment for health leads is due when they are purchased.


Select the quantity of health leads you wish to purchase! You can select one lead up to 1000+ health leads, pick the solution that is right for you.


Exclusive health leads or Non-Exclusive health leads - the choice is yours! Determine the cost of lead and level of exclusivity with the prospect by your lead criteria.


Determine your own criteria for selecting health insurance leads! Sample criteria fields including: state, income range, health, etc.


Sell to your prospects immediately! Your health insurance leads are downloaded at the time of purchase.


Guaranteed leads! If the group health insurance leads you purchase from us are bad, you can return it for replacement credit online.


Signing up is FREE! Get an account now and start closing more deals!
---
Health Insurance Marketing Solutions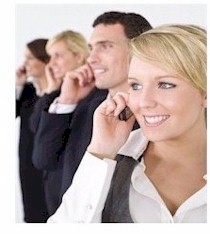 Database Systems Corp. (DSC) provides the technology that can pre-qualify your insurance leads before they ever speak to your insurance agents.

Using our call center phone systems with the Smart Predictive Dialing feature, we can call your prospects and play a highly focused and custom greeting. We then can give your insurance prospects the option to talk with an agent, leave a voice message, hear additional information such as the latest insurance rate quotes, schedule a call back, or simply decline the service.

No longer will your insurance agents spend hours dialing numbers, repeating the same greeting, experiencing a high level of rejection. Your calls will be with highly qualified and interested prospects. Fewer agents can process far more insurance prospecting leads and your call success rate will increase dramatically.
Contact Database Systems Corp. Today
Contact DSC to learn more about our insurance marketing products that process insurance leads.