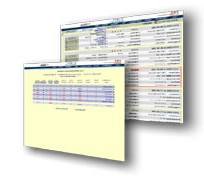 Database Systems Corp. provides the technology and products that can improve the productivity of your insurance marketing department. Our insurance marketing phone system and insurance telemarketing software can streamline your operation while providing controls and consistency in your organization.

But this technology can only help your insurance marketing program if your insurance leads contain qualified prospective clients.

The following organization provides insurance leads to marketing and sales organizations. Information presented on this page was provided by the company or public information found on the company's website. Database Systems Corp. does not endorse the company's products and services nor warrant the accuracy of this information. For current information, please visit the company's website or call the company listed below.


---
HOME / Resources / Lead Generation / Insurance Lead Providers


---

Mailing Lists Direct
Mailing Lists Direct specializes in providing business and consumer mailing lists that are privacy-compliant, accurate and affordable. Our continuously updated direct mail lists allow you to target your market, grow your sales and increase your profits. The combination of quality data, superior customer service and impartial recommendations has made us the leading mailing list provider of choice for thousands of customers across the country.

Whether you're new to direct mail marketing or a seasoned pro, our mailing list consultants have the knowledge and expertise to help you select the right business list or consumer list for your specific needs and budget.


---
Company Profile Information
Organization:



Mailing Lists Direct Inc.
Alesco Data Group, LLC
4575 Via Royale
Ft. Myers, FL 33919


Phone: 800-741-0116

Email: (none)

Website: www.mailing-lists-direct.com
Additional Company Information
Mailing Lists Direct, a division of Alesco Data Group (www.alescodata.com), is a leading provider of direct mailing lists and database services. Thousands of customers (from Fortune 1000 to small-office/home-office and individual salespeople) use our products and services to find new customers, increase revenue, reduce selling costs and grow profits.

We offer our clients a very different and unique approach to buying mailing lists. We believe that a well planned and properly executed direct marketing campaign can provide an important competitive edge in today's ever-changing business world.

Our aim is to develop effective partnerships with our clients. To help you achieve complete success, we focus on understanding your overall business goals. Our knowledgeable staff will listen carefully to your needs and provide superior list recommendations that will produce results and enable you to cost-effectively grow your business.

We invite you to learn more by calling us at 800-741-0116 or by using our online contact form. We look forward to working with you!




---
Insurance Marketing Software and Systems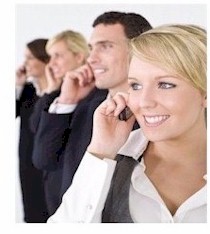 Database Systems Corp. (DSC) provides the technology that can pre-qualify your insurance leads before they ever speak to your insurance agents.

Using our call center phone systems with the Smart Predictive Dialing feature, we can call your prospects and play a highly focused and custom greeting. We then can give your insurance prospects the option to talk with an agent, leave a voice message, hear additional information such as the latest insurance rate quotes, schedule a call back, or simply decline the service.

No longer will your insurance agents spend hours dialing numbers, repeating the same greeting, experiencing a high level of rejection. Your calls will be with highly qualified and interested prospects. Fewer agents can process far more insurance prospecting leads and your call success rate will increase dramatically.
Contact Database Systems Corp. Today
Contact DSC to learn more about our insurance marketing products that process insurance leads.