Directories
Call Centers
Debt Collection Agency
Financial Services
Marketing Leads
Business Lists
Mortgage Leads
Phone Service
Real Estate Leads

Insurance Directories
LeadsClearance.com
Insurance Agent Leads
Insurance Sales Leads
Internet Insurance Leads
Internet Life Insurance Leads
Life Insurance Leads
Auto Insurance Leads
Mortgage Insurance Leads
Mortgage Protection Insurance Leads
Group LeadsClearance.com
Medical Insurance Leads
Disability Insurance Leads
Exclusive Life Insurance Leads
Long Term Care Insurance Leads
Home Insurance Leads
Home Owner Insurance Leads
Car Insurance Leads

Related Applications
Insurance Software
Insurance Solutions
Lead Management
Real Estate Marketing
Financial Services
Real Estate Marketing Tools
Real Estate Software
Real Estate Listings
Mortgage Marketing
Mortgage Calculator
Telemarketing Mortgage Leads
Mortgage Marketing Leads
Mortgage Loan Software
Mortgage Solutions
Debt Collection Predictive Dialer
Debt Collection Software

Insurance Information
Insurance Leads
Telemarketing Insurance Leads
Insurance Marketing Software
Insurance Application Software
Insurance Software Application
Insurance Phone Dialers
Insurance Software Solutions
Insurance Loan Software
Insurance Sales Leads
Health Insurance Sales Leads
Life Insurance Sales Leads
Qualified Insurance Sales Leads
Insurance Predictive Dialer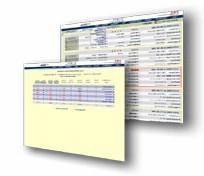 Database Systems Corp. provides the technology and products that can improve the productivity of your insurance marketing department. Our insurance marketing phone system and insurance telemarketing software can streamline your operation while providing controls and consistency in your organization.

But this technology can only help your insurance marketing program if your insurance leads contain qualified prospective clients.

The following organization provides insurance leads to marketing and sales organizations. Information presented on this page was provided by the company or public information found on the company's website. Database Systems Corp. does not endorse the company's products and services nor warrant the accuracy of this information. For current information, please visit the company's website or call the company listed below.


---
HOME / Resources / Lead Generation / Insurance Lead Providers


---

LeadsClearance.com
Buy only leads you want and when you want. Preview them before you buy. Pay only for what you select, with no pre-payments, no up-front costs, no contracts, no cancellation terms, no blanket billing authorizations, no blind monthly fee and most of all, these leads are priced to sell!


---
Company Profile Information
Organization:



LeadsClearance.com
7188 Sunset Blvd, First Floor
Los Angeles, CA 90046



Telephone: (800) 647-2164

Email: (none)

Website: www.leadsclearance.com
Additional Company Information
How it Works
Leads are generated by internet marketing partners holding top positions on all major search engines. Their unsold inventory is being transferred to LeadsClearance.com for liquidation at a fraction of the price they are charging their premium accounts.

It works like a usual e-shop. Index page showing available leads within the chosen area and leads category sorted by freshness in ascending order. Short description contains key information in a desired lead type category. If you become interested in more information on a particular lead, you can preview a full lead reports which contains all the rating relavant information by clicking on "view" link. If you have decided to purchase the lead, you can add it to your shopping cart. The leads can be sold on exclusive, if available, or semi-exclusive basis, with a maximum of two competitors.

Once the lead is purchased, you can view the lead reports with a full contact information and choose to receive purchased lead/s by email, store it in your online file with LeadsClearance.com and work the lead from there, or download into a database on your PC. The system will remember all the leads you have purchased and you can view them at any time. Should the lead turn out to have a bogus contact information, we will credit the cost to your account.

Many leads are not sold by leads generating companies due to variety of reasons; buyers liquidity, vocation leave, lack of markets, technical problems, filters and criteria matching and a host of other reasons. The LeadsClearance.com is their chance to recover at least a partial loss of revenues, and your opportunity to purchase these leads at the fraction of the price without pre-payments, commitments, risks and obligations associated with being a member of agent/broker networks. Visit the site when you want, buy only the leads you wish to buy and when you wish to buy them, as many as you want. No up-front costs or pre-payments, no minimums orders, no terms, no cancellations, no commitments, obligations or blanket billing authorizations.




---
Health Insurance Marketing Solutions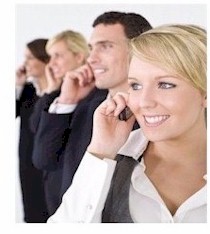 Database Systems Corp. (DSC) provides the technology that can pre-qualify your insurance leads before they ever speak to your insurance agents.

Using our call center phone systems with the Smart Predictive Dialing feature, we can call your prospects and play a highly focused and custom greeting. We then can give your insurance prospects the option to talk with an agent, leave a voice message, hear additional information such as the latest insurance rate quotes, schedule a call back, or simply decline the service.

No longer will your insurance agents spend hours dialing numbers, repeating the same greeting, experiencing a high level of rejection. Your calls will be with highly qualified and interested prospects. Fewer agents can process far more insurance prospecting leads and your call success rate will increase dramatically.
Contact Database Systems Corp. Today
Contact DSC to learn more about our insurance marketing products that process insurance leads.