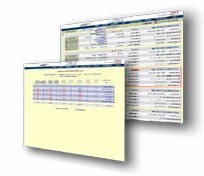 Database Systems Corp. provides the technology and products that can improve the productivity of your insurance marketing department. Our insurance marketing phone system and insurance telemarketing software can streamline your operation while providing controls and consistency in your organization.

But this technology can only help your insurance marketing program if your insurance leads contain qualified prospective clients.

The following organization provides insurance leads to marketing and sales organizations. Information presented on this page was provided by the company or public information found on the company's website. Database Systems Corp. does not endorse the company's products and services nor warrant the accuracy of this information. For current information, please visit the company's website or call the company listed below.


---
HOME / Resources / Lead Generation / Insurance Lead Providers


---

Leads2Results
Insurance agents search no more. We are a premier provider in insurance leads offering high quality leads to insurance professionals.

All of our insurance leads are generated from highly targeted websites that are designed to target self-motivated applicants who searching the internet for auto insurance. Our assurance to you is that the integrity of our leads is never compromised.


---
Company Profile Information
Organization:



Leads2Results, Inc.
2101 NW Corporate Blvd, Ste. 208
Boca Raton, FL 33431


Telephone: 800-486-8616

Website: www.leads2results.com

Email: info@leads2results.com
Additional Company Information
Our insurance leads are available in real time (sent immediately to your email address) or cherry pick (you view unsold leads from our database and select the ones you wish).

When you have an account with Leads2Results, for Real Time Leads or Cherry Pick Leads you can at any time and transfer your remaining balance and change the type of leads you're receiving.

Real Time Leads - Real time leads are sent to you in real time, meaning the moment we receive the lead it is routed to your email automatically for action on your part. Once you set up a real time account with us you'll receive your leads automatically with no additional effort on your part. To learn more about our real-time leads click here or call 1.800.486.8616.

Cherry Pick Your Leads - Cherry pick leads are leads which you can search and pick through directly from our database. They are available online and can be viewed prior to purchasing. These leads require you to select each lead individually, each time you wish to purchase leads and new leads are added to the database continuously. To setup a free account or learn more about our cherry pick your leads click here.

All of our leads are generated from highly targeted websites that are designed to target self-motivated applicants searching the internet for your products and services. Our assurance to you is that the integrity of our leads is never compromised. Ever!



---
Insurance Marketing Solutions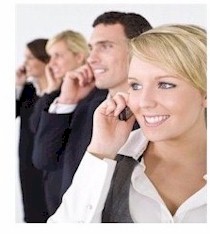 With technology from Database Systems Corp., we can pre-qualify your insurance leads before they ever speak to your insurance agents.

Using our call center phone systems with the Smart Predictive Dialing feature, we can call your prospects and play a highly focused and custom greeting. We then can give your insurance prospects the option to talk with an agent, leave a voice message, hear additional information such as the latest insurance rate quotes, schedule a call back, or simply decline the service.

No longer will your insurance agents spend hours dialing numbers, repeating the same greeting, experiencing a high level of rejection. Your calls will be with highly qualified and interested prospects. Fewer agents can process far more insurance prospecting leads and your call success rate will increase dramatically.
Insurance Lead Qualification Features
Consistent Sales Greeting and Introduction
Maximized Insurance Representative Productivity
Prospect For Insurance Leads
Process Telemarketing Insurance Leads
Enhanced Insurance Agent Success
Increased Cost Savings!
Improved Control of Insurance Marketing
Efficient Use of Insurance Sales Resources
Expanded Information Control Capability
Contact Database Systems Corp. Today
Contact DSC to learn more about our insurance marketing products that process insurance leads.