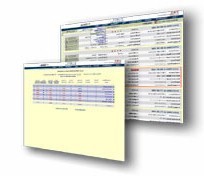 Database Systems Corp. provides the technology and products that can improve the productivity of your insurance marketing department. Our insurance marketing phone system and insurance telemarketing software can streamline your operation while providing controls and consistency in your organization.

But this technology can only help your insurance marketing program if your insurance leads contain qualified prospective clients.

The following organization provides insurance leads to marketing and sales organizations. Information presented on this page was provided by the company or public information found on the company's website. Database Systems Corp. does not endorse the company's products and services nor warrant the accuracy of this information. For current information, please visit the company's website or call the company listed below.


---
HOME / Resources / Lead Generation / Insurance Lead Providers


---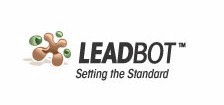 LeadBot.com
Leadbot™ has generated quality life insurance leads for individual producers, carriers and marketing organizations since 1998.

All life insurance leads are currently sold on an exclusive basis — one lead, one agent.


---
Company Profile Information
Organization:


LEADBOT™
414 South Mill Avenue
Suite 112
Tempe, Arizona 85281


Telephone: 800-959-1580

Website: www.leadbot.com

Contact: sales@leadbot.com
Additional Company Information
Included Filters
Leadbot life insurance leads come with a minimum death benefit request of $100,000. In addition, we guarantee prospects will be at least 30-years old,
Premium Filters
Leadbot allows you to only receive prospects located within a seventy-five mile radius of a specified zip code. In addition, agents may request to only receive prospects age 40 and above. Associated costs for applying these filters, as well as volume discounts, can be found in the pricing table above.
Lead Generation Details
Leadbot™ generates life insurance leads using the full spectrum of internet based marketing strategies.
Contextually-relevant web properties optimized for the major search engines.


Opt-in direct email campaigns offering individuals a free life insurance shopping service


Banner/text ads placed with online publishing networks offering a free life insurance shopping service.


Banner ads and text ads placed with hundreds of affiliates who feature our ads in exchange for a per lead commission


Third-party trusted sources who can help balance any demand/supply issues in specific geographies
All prospects have indicated an interest in receiving a life insurance quote via telephone from a licensed agent. Consumers have provided detailed information regarding their health history and anticipated coverage need.




---
Insurance Marketing Solutions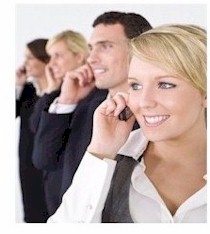 With technology from Database Systems Corp., we can pre-qualify your insurance leads before they ever speak to your insurance agents.

Using our call center phone systems with the Smart Predictive Dialing feature, we can call your prospects and play a highly focused and custom greeting. We then can give your insurance prospects the option to talk with an agent, leave a voice message, hear additional information such as the latest insurance rate quotes, schedule a call back, or simply decline the service.

No longer will your insurance agents spend hours dialing numbers, repeating the same greeting, experiencing a high level of rejection. Your calls will be with highly qualified and interested prospects. Fewer agents can process far more insurance prospecting leads and your call success rate will increase dramatically.
Contact Database Systems Corp. Today
Contact DSC to learn more about our insurance marketing products that process insurance leads.