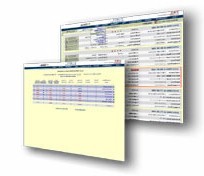 Database Systems Corp. provides the technology and products that can improve the productivity of your insurance marketing department. Our insurance marketing phone system and insurance telemarketing software can streamline your operation while providing controls and consistency in your organization.

But this technology can only help your insurance marketing program if your insurance leads contain qualified prospective clients.

The following organization provides insurance leads to marketing and sales organizations. Information presented on this page was provided by the company or public information found on the company's website. Database Systems Corp. does not endorse the company's products and services nor warrant the accuracy of this information. For current information, please visit the company's website or call the company listed below.


---
HOME / Resources / Lead Generation / Insurance Lead Providers


---

GoLeads.com
GoLeads is the perfect source for business sales leads. Thatís because itís only $9.95/month per salesperson. No matter if you target businesses in Portland, Maine or Portland, Oregon, GoLeads has one of the most comprehensive and accurate business databases on or off the web. Perfect for growing your business.


---
Company Profile Information
Organization:



GoLeads.com
P.O. Box 541034
Omaha, NE 68154


Phone: 402-334-1824

Email: (none)

Website: www.goleads.com
Additional Company Information
GoLeadsí mission statement is to help salespeople, small business owners and SOHO owners grow their business. Period. Thatís all we care about.

And we do this a number of ways:

We provide unlimited access to virtually EVERY business in the U.S. for only $9.95/month. Perfect for sales leads. And itís at a price every sales rep, independent contractor and small business owner can afford. No more paying thousands of dollars for a small list of leads. Now, our customers can create lists, import them into our Contact Manager as often as they like and as many as they want for only $9.95/month. No one in the world even comes close to this offer. GoLeads is the only company in the list industry that provides unlimited access to a business database for only $9.95/month.




---
Insurance Marketing Solutions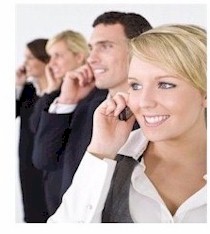 With technology from Database Systems Corp., we can pre-qualify your insurance leads before they ever speak to your insurance agents.

Using our call center phone systems with the Smart Predictive Dialing feature, we can call your prospects and play a highly focused and custom greeting. We then can give your insurance prospects the option to talk with an agent, leave a voice message, hear additional information such as the latest insurance rate quotes, schedule a call back, or simply decline the service.

No longer will your insurance agents spend hours dialing numbers, repeating the same greeting, experiencing a high level of rejection. Your calls will be with highly qualified and interested prospects. Fewer agents can process far more insurance prospecting leads and your call success rate will increase dramatically.
Insurance Lead Qualification Features
Consistent Sales Greeting and Introduction
Maximized Insurance Representative Productivity
Prospect For Insurance Leads
Process Telemarketing Insurance Leads
Enhanced Insurance Agent Success
Increased Cost Savings!
Improved Control of Insurance Marketing
Efficient Use of Insurance Sales Resources
Expanded Information Control Capability
Contact Database Systems Corp. Today
Contact DSC to learn more about our insurance marketing products that process insurance leads.