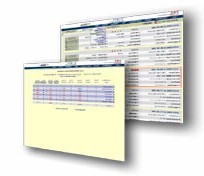 Database Systems Corp. provides the technology and products that can improve the productivity of your insurance marketing department. Our insurance marketing phone system and insurance telemarketing software can streamline your operation while providing controls and consistency in your organization.

But this technology can only help your insurance marketing program if your insurance leads contain qualified prospective clients.

The following organization provides insurance leads to marketing and sales organizations. Information presented on this page was provided by the company or public information found on the company's website. Database Systems Corp. does not endorse the company's products and services nor warrant the accuracy of this information. For current information, please visit the company's website or call the company listed below.


---
HOME / Resources / Lead Generation / Insurance Lead Providers


---

InsuranceFinder.com
Formerly known as Electric Business, we have been one of the preeminent internet marketing sources for the insurance and financing industry since 1997.

Thousands of agents, carriers, lenders and brokers trust us to consistently provide them with an endless flow of new clients generated mostly from the following highly popular website - InsuranceFinder.com.


---
Company Profile Information
Organization:



InsuranceFinder is an Electric Business company.
Electric Business
6760 Top Gun Street, Suite 110
San Diego, CA 92121 USA



Telephone: (858) 587-7100

Email: email@electricbusiness.com

Website: www.InsuranceFinder.com
Additional Company Information
InsuranceFinder.com is an Insurance Search Engine... And we're commited to helping you find a wide assortment of Insurance agents, brokers and carriers, customized insurance quotes and useful information. Our purpose is simple... to provide you with a simple way to find insurance from hundreds of insurance agents nationwide. We are not an insurance agent, broker or carrier.

We are the 100% advertiser supported insurance search engine. Get Free Insurance Quotes for Health, Home, Term or Whole Life, Business, Auto, Boat, fixed annuities and more... it's your choice!

You can choose to find an individual agent or complete a brief form and get quoted by multiple agents who meet your exact coverage needs.




---
Insurance Marketing Solutions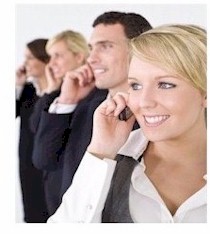 With technology from Database Systems Corp., we can pre-qualify your insurance leads before they ever speak to your insurance agents.

Using our call center phone systems with the Smart Predictive Dialing feature, we can call your prospects and play a highly focused and custom greeting. We then can give your insurance prospects the option to talk with an agent, leave a voice message, hear additional information such as the latest insurance rate quotes, schedule a call back, or simply decline the service.

No longer will your insurance agents spend hours dialing numbers, repeating the same greeting, experiencing a high level of rejection. Your calls will be with highly qualified and interested prospects. Fewer agents can process far more insurance prospecting leads and your call success rate will increase dramatically.
Contact Database Systems Corp. Today
Contact DSC to learn more about our insurance marketing products that process insurance leads.