Directories
Call Centers
Debt Collection Agency
Financial Services
Marketing Leads
Business Lists
Mortgage Leads
Phone Service
Real Estate Leads

Insurance Directories
Auto Insurance Leads
Car Insurance Leads
Disability Insurance Leads
Exclusive Life Insurance Leads
Group Health Insurance Leads
Health Insurance Leads
Home Insurance Leads
Home Owner Insurance Leads
Insurance Agent Leads
Insurance Sales Leads
Internet Insurance Leads
Internet Life Insurance Leads
Life Insurance Leads
Long Term Care Insurance Leads
Medical Insurance Leads
Mortgage Insurance Leads
Mortgage Protection Insurance Leads

Related Applications
Insurance Software
Insurance Solutions
Lead Management
Real Estate Marketing
Financial Services
Real Estate Marketing Tools
Real Estate Software
Real Estate Listings
Mortgage Marketing
Mortgage Calculator
Telemarketing Mortgage Leads
Mortgage Marketing Leads
Mortgage Loan Software
Mortgage Solutions
Debt Collection Predictive Dialer
Debt Collection Software

Insurance Information
Insurance Leads
Telemarketing Insurance Leads
Insurance Marketing Software
Insurance Application Software
Insurance Software Application
Insurance Phone Dialers
Insurance Software Solutions
Insurance Loan Software
Insurance Sales Leads
Health Insurance Sales Leads
Life Insurance Sales Leads
Qualified Insurance Sales Leads
Insurance Predictive Dialer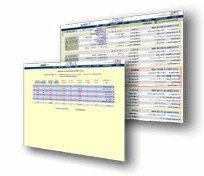 Database Systems Corp. provides the technology and products that can improve the productivity of your insurance marketing department. Our insurance marketing phone system and insurance telemarketing software can streamline your operation while providing controls and consistency in your organization.

But this technology can only help your insurance marketing program if your insurance leads contain qualified prospective clients.

The following organization provides insurance leads to marketing and sales organizations. Information presented on this page was provided by the company or public information found on the company's website. Database Systems Corp. does not endorse the company's products and services nor warrant the accuracy of this information. For current information, please visit the company's website or call the company listed below.


---
HOME / Resources / Lead Generation / Insurance Lead Providers


---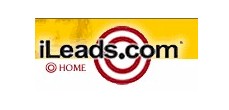 iLeads.com
Whether you're looking for exclusive or non-exclusive insurance leads, life, disability, long term care, annuity, health, financial planning, homeowners or auto, we are your source.

We'll earn your business with the quality of our product, and keep you coming back with our customer service!


---
Company Profile Information
Organization:



iLeads.com
567 San Nicolas Drive
Suite 180
Newport Beach, CA



Telephone: 877-245-3237

Email: service@ileads.com

Website: www.ileads.com
Additional Company Information
iLeads.com was founded in 1996 as an Internet only lead generation shop. Originally started as a pilot project for The Equitable (of New York) as an experiment to see whether life insurance prospecting and sales could be accomplished on a multi-state basis.

Within six months, iLeads.com®'s offerings grew to include nine insurance specific products, five mortgage specific products, as well as credit and other financial service products. Today we service on either a local, regional or national level nearly every major insurance / mortgage carrier across the nation.
We provide leads for the:

Mortgage Loan Industry, (Second, Refinance , Debt Consolidation, Home Improvement, and New Home Loan)
Insurance Industry, (Life, Health, LTC, Annuity, Disability, Homeowners, or Auto)
Credit Counseling Industry

We currently own and operate over one hundred and seventy five web sites dedicated to financial service product lead prospecting.
We are often featured in the press as a leader in the Internet lead generation industry.
We are partially owned by First American Financial, a NYSE listed multi-billion dollar carrier.
We service nearly 2700 financial professionals each month!
We are a member in good standing with the Better Business Bureau!
We are here to help you! If you have any questions at all, please feel free to contact us directly at 877-245-3237!
---
Insurance Marketing Solutions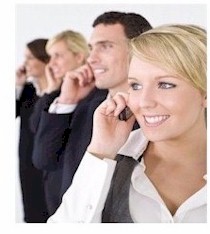 With technology from Database Systems Corp., we can pre-qualify your insurance leads before they ever speak to your insurance agents.

Using our call center phone systems with the Smart Predictive Dialing feature, we can call your prospects and play a highly focused and custom greeting. We then can give your insurance prospects the option to talk with an agent, leave a voice message, hear additional information such as the latest insurance rate quotes, schedule a call back, or simply decline the service.

No longer will your insurance agents spend hours dialing numbers, repeating the same greeting, experiencing a high level of rejection. Your calls will be with highly qualified and interested prospects. Fewer agents can process far more insurance prospecting leads and your call success rate will increase dramatically.
Insurance Lead Qualification Features
Consistent Sales Greeting and Introduction
Maximized Insurance Representative Productivity
Prospect For Insurance Leads
Process Telemarketing Insurance Leads
Enhanced Insurance Agent Success
Increased Cost Savings!
Improved Control of Insurance Marketing
Efficient Use of Insurance Sales Resources
Expanded Information Control Capability
Contact Database Systems Corp. Today
Contact DSC to learn more about our insurance marketing products that process insurance leads.