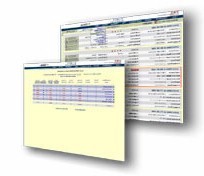 Database Systems Corp. provides the technology and products that can improve the productivity of your insurance marketing department. Our insurance marketing phone system and insurance telemarketing software can streamline your operation while providing controls and consistency in your organization.

But this technology can only help your insurance marketing program if your insurance leads contain qualified prospective clients.

The following organization provides insurance leads to marketing and sales organizations. Information presented on this page was provided by the company or public information found on the company's website. Database Systems Corp. does not endorse the company's products and services nor warrant the accuracy of this information. For current information, please visit the company's website or call the company listed below.


---
HOME / Resources / Lead Generation / Insurance Lead Providers


---

marketingEquation
marketingEquation is a company dedicated to improving the marketing lead results of insurance professionals.

With years of insurance direct marketing experience, we have developed a proven system that has generated outstanding results for insurance professionals.


---
Company Profile Information
Organization:



marketingEquation
22 N. Center St.
Bensenville, IL 60106


Telephone: 877-208-5949

Email: (none)

Website: www.hotinsuranceleads.org
Additional Company Information
What does marketingEquation Do?
marketingEquation utilizes telemarketing to generate senior sales leads for insurance sales professionals. Our system has strict quality control guidelines and uses highly targeted list selection, recorded phone conversations, autodialing telemarketing capacity and a robust Internet-based sales lead management and lead delivery system.
What differentiates marketingEquation?
marketingEquation understands how to develop high quality senior sales leads. Not only do we offer a lower cost per lead than the competition, but we guarantee our quality.
How does marketingEquation guarantee results?
marketingEquation GUARANTEES that our sales leads meet individual quality criteria. For instance with Medicare Supplement leads we guarantee that the customer has agreed to receive the booklet and that they were told an insurance agent will be delivering the booklet. In fact, if at any point in the conversation the sales senior says they are not interested we do not consider that to be a lead. See our guarantee page for details.
Who is marketingEquation?
marketingEquation is a spin-off from OMMGroup, a well-known general advertising agency servicing financial services companies based in Chicago. Founded in 1996, OMMGroup helps clients integrate traditional advertising with new, emerging technologies. As the dot-com era passed, clients began to request affordable, web-based applications to improve the effectiveness of their sales and marketing efforts. OMMGroup answered by creating a suite of reliable sales and marketing solutions. Early adaptors of our solutions were in the financial services sector. In particular we found substantial success with insurance agents. From these efforts, marketingEquation was formed.




---
Insurance Software Solutions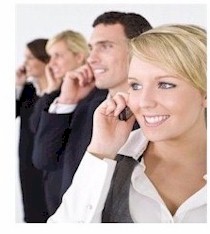 Database Systems Corp. provides the technology that can pre-qualify your insurance leads before they ever speak to your insurance agents.

Using our insurance marketing phone systems with the Smart Predictive Dialing feature, we can call your prospects and play a highly focused and custom greeting. We then can give your insurance prospects the option to talk with an agent, leave a voice message, hear additional information such as the latest insurance rate quotes, schedule a call back, or simply decline the service.

No longer will your agents spend hours dialing numbers, repeating the same greeting, experiencing a high level of rejection. Your calls will be with highly qualified and interested prospects. Fewer insurance agents can process far more leads and your call success rate will increase dramatically.
Contact Database Systems Corp. Today
Contact DSC to learn more about our insurance software products that process insurance leads.