Directories
Call Centers
Debt Collection Agency
Financial Services
Marketing Leads
Business Lists
Mortgage Leads
Phone Service
Real Estate Leads

Insurance Directories
Auto Insurance Leads
Car Insurance Leads
Disability Insurance Leads
Exclusive Life Insurance Leads
Group Health Insurance Leads
Health Insurance Leads
Home Insurance Leads
Home Owner Insurance Leads
Insurance Agent Leads
Insurance Sales Leads
Internet Insurance Leads
Internet Life Insurance Leads
Life Insurance Leads
Long Term Care Insurance Leads
Medical Insurance Leads
Mortgage Insurance Leads
Mortgage Protection Insurance Leads

Related Applications
Insurance Software
Insurance Solutions
Lead Management
Real Estate Marketing
Financial Services
Real Estate Marketing Tools
Real Estate Software
Real Estate Listings
Mortgage Marketing
Mortgage Calculator
Telemarketing Mortgage Leads
Mortgage Marketing Leads
Mortgage Loan Software
Mortgage Solutions
Debt Collection Predictive Dialer
Debt Collection Software

Insurance Information
Insurance Leads
Telemarketing Insurance Leads
Insurance Marketing Software
Insurance Application Software
Insurance Software Application
Insurance Phone Dialers
Insurance Software Solutions
Insurance Loan Software
Insurance Sales Leads
Health Insurance Sales Leads
Life Insurance Sales Leads
Qualified Insurance Sales Leads
Insurance Predictive Dialer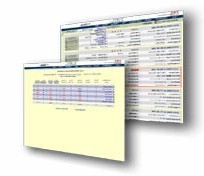 Database Systems Corp. provides the technology and products that can improve the productivity of your insurance marketing department. Our insurance marketing phone system and insurance telemarketing software can streamline your operation while providing controls and consistency in your organization.

But this technology can only help your insurance marketing program if your insurance leads contain qualified prospective clients.

The following organization provides insurance leads to marketing and sales organizations. Information presented on this page was provided by the company or public information found on the company's website. Database Systems Corp. does not endorse the company's products and services nor warrant the accuracy of this information. For current information, please visit the company's website or call the company listed below.


---
HOME / Resources / Lead Generation / Insurance Lead Providers


---

Health Insurance Leads
We're your source for quality exclusive health leads and group health insurance leads. The quality of our health leads product will keep you coming back for more health leads and group health insurance leads along with our customer service! So take a look at the group health insurance leads we're providing to insurance professionals across the nation today!


---
Company Profile Information
Organization:


Telephone: 1-877-245-3237

Email: (none)

Website: www.healthinsurance-leads.com
Additional Company Information
HEALTH INSURANCE LEADS
Our health insurance leads and lead service benefits:
We service thousands of health insurance leads clients nationwide
We own and operate almost 200 web sites for health insurance leads generation
All health insurance leads are consumer initiated and generated
We have thousands consumers visit our 180+ web sites
Our consumer websites have high ranking in Google, Yahoo, MSN search engines
We receive thousands of leads per week
SEE a sample lead - click here
Best competitive prices
Leads are available in blocks of 25 to 1000
Leads are qualified with a complete on-line questionnaire
Our health insurance leads are exclusive, sold to only you
Leads are fresh and high interest - quality
A consumer quote is obtained for health insurance product only
Duplicate quote form submissions are deleted from our system
Leads are delivered in Real-Time batches or set-time delivery by fax or e-mail
You can place a per day limit on health insurance leads received
Going on vacation and want to "hold" your lead service - no problem
There's NO fees to sign up or LONG contracts
We accept checks, check-by-fax (949-640-8307) or Visa, Mastercard, American Express, Discover Credit cards
We offer one-on-one LIVE PERSON customer care service, no automation
We offer the best replacement policy
No do not check your credit or credit score
We've been in business for almost 9 years
We're a member in good standing with the Better Business Bureau
Order health insurance leads on-line or call us directly at 877-245-3237
---
Health Insurance Marketing Solutions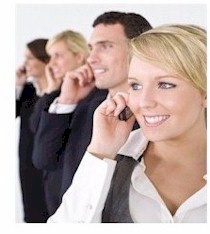 Database Systems Corp. (DSC) provides the technology that can pre-qualify your insurance leads before they ever speak to your insurance agents.

Using our call center phone systems with the Smart Predictive Dialing feature, we can call your prospects and play a highly focused and custom greeting. We then can give your insurance prospects the option to talk with an agent, leave a voice message, hear additional information such as the latest insurance rate quotes, schedule a call back, or simply decline the service.

No longer will your insurance agents spend hours dialing numbers, repeating the same greeting, experiencing a high level of rejection. Your calls will be with highly qualified and interested prospects. Fewer agents can process far more insurance prospecting leads and your call success rate will increase dramatically.
Contact Database Systems Corp. Today
Contact DSC to learn more about our insurance marketing products that process insurance leads.