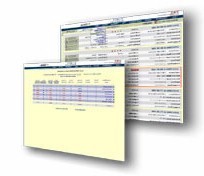 Database Systems Corp. provides the technology and products that can improve the productivity of your insurance marketing department. Our insurance marketing phone system and insurance telemarketing software can streamline your operation while providing controls and consistency in your organization.

But this technology can only help your insurance marketing program if your insurance leads contain qualified prospective clients.

The following organization provides insurance leads to marketing and sales organizations. Information presented on this page was provided by the company or public information found on the company's website. Database Systems Corp. does not endorse the company's products and services nor warrant the accuracy of this information. For current information, please visit the company's website or call the company listed below.


---
HOME / Resources / Lead Generation / Insurance Lead Providers


---

Disability-Insurance-Leads.com
Dating back to 1996 and the commercial launch of the internet, we've been a leading, innovative marketing company. We have pioneered insurance industry Internet-based lead generation and now we're offering those same agents and brokers never before seen control oftheir marketing programs!

Users can select just the leads that he or she wants to start filling their sales pipelines immediately. With Disability-Insurance-Leads.com, real time leads are available in a click of the mouse!


---
Company Profile Information
Organization:



Disability-Insurance-Leads.com




Telephone: (none)

Email: clientservice@disability-insurance-leads.com

Website: www.disability-insurance-leads.com
Additional Company Information
Freshness of the Leads
Every one of the Disability-Insurance-Leads.com is less than 72 hours old. Our leads are placed in the database when a consumer clicks on "submit" from any of our web sites, therefore, some of the leads are less than a minute old. We update leads on the site 24x7x365.
Disability-Insurance-Leads.com is a real market, competitive environment.....
All the leads sold on our site are done in real-time. This means that you can choose 11 leads to be placed into your cart and when you complete the checkout process, you may only have purchased 9 leads. This occurs when multiple users select the same lead at the same time. The first one to complete checkout (pay) will have purchased the leads. You will receive notification at checkout of the net number of leads you have purchased.




---
Disability Insurance Marketing Solutions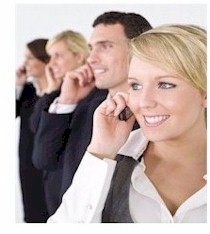 Database Systems Corp. (DSC) provides the technology that can pre-qualify your insurance leads before they ever speak to your insurance agents.

Using our call center phone systems with the Smart Predictive Dialing feature, we can call your prospects and play a highly focused and custom greeting. We then can give your insurance prospects the option to talk with an agent, leave a voice message, hear additional information such as the latest insurance rate quotes, schedule a call back, or simply decline the service.

No longer will your insurance agents spend hours dialing numbers, repeating the same greeting, experiencing a high level of rejection. Your calls will be with highly qualified and interested prospects. Fewer agents can process far more insurance prospecting leads and your call success rate will increase dramatically.
Contact Database Systems Corp. Today
Contact DSC to learn more about our insurance marketing products that process insurance leads.