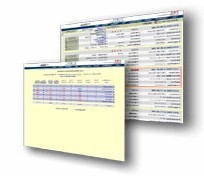 Database Systems Corp. provides the technology and products that can improve the productivity of your insurance marketing department. Our insurance marketing phone system and insurance telemarketing software can streamline your operation while providing controls and consistency in your organization.

But this technology can only help your insurance marketing program if your insurance leads contain qualified prospective clients.

The following organization provides insurance leads to marketing and sales organizations. Information presented on this page was provided by the company or public information found on the company's website. Database Systems Corp. does not endorse the company's products and services nor warrant the accuracy of this information. For current information, please visit the company's website or call the company listed below.


---
HOME / Resources / Lead Generation / Insurance Lead Providers


---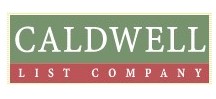 Caldwell List Company
Whether your marketing is planned or informal, good insurance leads aren't a "maybe"…they're a necessity. And since turnover happens because of customer attrition, different offers they encounter, relocation or death, insurance sales leads are not an "if"…they are a "must."

From Health Insurance Leads to Life Insurance Leads, Caldwell List Company has you covered. Our practical guidance will help narrow down the options for you.


---
Company Profile Information
Organization:



A. Caldwell List Company
4350 Georgetown Square
Suite 701
Atlanta, Georgia 30338



Telephone: 1-888-361-7910

Email: guidance@caldwell-list.net

Website: www.caldwell-list.com
Additional Company Information
At Caldwell List Company we are specialists in direct mail lists, telemarketing and e-mail. We started up in 1972…that's "a few centuries ago" in today's fast-changing world of business.

We were the very first broker in the Southeast to market direct mail lists. And we've been doing business nationwide with large and small companies for over 30 years. Our company was started by W.R. Caldwell, an entrepreneur and inventor who had a great instinct for matching marketplace needs with valuable services.
Direct mail lists…telemarketing and e-mail lists
Direct Mail Lists have evolved over the years. We watch those changes carefully. We know which mail lists have worked well over time…and which lists have recently fallen off.

And while direct mail lists and telemarketing lists give you the largest total universe for targeting specific prospects, we're helping clients use the latest e-mail lists, too.

Our company lives on this principle: Better Options…Practical Guidance. We like to think we do a better job of that for large and small businesses than most companies that sell mail lists, phone and e-mail lists And if you know the list business…that makes us different.




---
Insurance Marketing Software and Systems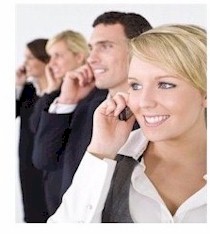 Database Systems Corp. (DSC) provides the technology that can pre-qualify your insurance leads before they ever speak to your insurance agents.

Using our call center phone systems with the Smart Predictive Dialing feature, we can call your prospects and play a highly focused and custom greeting. We then can give your insurance prospects the option to talk with an agent, leave a voice message, hear additional information such as the latest insurance rate quotes, schedule a call back, or simply decline the service.

No longer will your insurance agents spend hours dialing numbers, repeating the same greeting, experiencing a high level of rejection. Your calls will be with highly qualified and interested prospects. Fewer agents can process far more insurance prospecting leads and your call success rate will increase dramatically.
Contact Database Systems Corp. Today
Contact DSC to learn more about our insurance marketing products that process insurance leads.