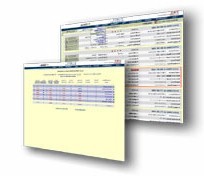 Database Systems Corp. provides the technology and products that can improve the productivity of your insurance marketing department. Our insurance marketing phone system and insurance telemarketing software can streamline your operation while providing controls and consistency in your organization.

But this technology can only help your insurance marketing program if your insurance leads contain qualified prospective clients.

The following organization provides insurance leads to marketing and sales organizations. Information presented on this page was provided by the company or public information found on the company's website. Database Systems Corp. does not endorse the company's products and services nor warrant the accuracy of this information. For current information, please visit the company's website or call the company listed below.


---
HOME / Resources / Lead Generation / Insurance Lead Providers


---

ABCLeads.com drives our exclusive life insurance leads through life-insurance-options.com. You will receive a mixture of whole, term, variable, and universal life insurance leads. All of our life insurance leads are only sent to 1 agent and are sent instantly. These leads are $25.00 each.


---
Company Profile Information
Organization:



ABCLeads.Com
42 Ladd Street - Second Floor
East Greenwich, RI 02818



Telephone: 1 800-860-4996

Website: www.abcleads.com

Contact: sales@abcleads.com
Additional Company Information
ABCLeads.com specializes in providing the insurance, construction and remodeling industries high quality, exclusive leads sent in real time.

ABCLeads.com began as LTCLeads.com in 1998, specializing in only long term care insurance leads. One year later ABCLeads.com was formed as a sister company specializing in life insurance, disability insurance, annuity products and Retirement Plan leads. In January of 2002, the two companies merged together, thus launching what is now ABCLeads.com providing a full range of services for the Insurance, Financial and Home Improvement industries.




---
Insurance Marketing Solutions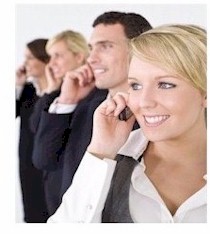 With technology from Database Systems Corp., we can pre-qualify your insurance leads before they ever speak to your insurance agents.

Using our call center phone systems with the Smart Predictive Dialing feature, we can call your prospects and play a highly focused and custom greeting. We then can give your insurance prospects the option to talk with an agent, leave a voice message, hear additional information such as the latest insurance rate quotes, schedule a call back, or simply decline the service.

No longer will your insurance agents spend hours dialing numbers, repeating the same greeting, experiencing a high level of rejection. Your calls will be with highly qualified and interested prospects. Fewer agents can process far more insurance prospecting leads and your call success rate will increase dramatically.
Insurance Lead Qualification Features
Consistent Sales Greeting and Introduction
Maximized Insurance Representative Productivity
Prospect For Insurance Leads
Process Telemarketing Insurance Leads
Enhanced Insurance Agent Success
Increased Cost Savings!
Improved Control of Insurance Marketing
Efficient Use of Insurance Sales Resources
Expanded Information Control Capability
Contact Database Systems Corp. Today
Contact DSC to learn more about our insurance marketing products that process insurance leads.