Directories
Call Centers
Debt Collection Agency
Financial Services
Marketing Leads
Business Lists
Mortgage Leads
Phone Service
Real Estate Leads

Insurance Directories
Auto Insurance Leads
Car Insurance Leads
Disability Insurance Leads
Exclusive Life Insurance Leads
Group Health Insurance Leads
Health Insurance Leads
Home Insurance Leads
Home Owner Insurance Leads
Insurance Agent Leads
Insurance Sales Leads
Internet Insurance Leads
Internet Life Insurance Leads
Life Insurance Leads
Long Term Care Insurance Leads
Medical Insurance Leads
Mortgage Insurance Leads
Mortgage Protection Insurance Leads

Related Applications
Insurance Software
Insurance Solutions
Lead Management
Real Estate Marketing
Financial Services
Real Estate Marketing Tools
Real Estate Software
Real Estate Listings
Mortgage Marketing
Mortgage Calculator
Telemarketing Mortgage Leads
Mortgage Marketing Leads
Mortgage Loan Software
Mortgage Solutions
Debt Collection Predictive Dialer
Debt Collection Software

Information
Insurance Leads
Telemarketing Insurance Leads
Insurance Marketing Software
Insurance Application Software
Insurance Software Application
Insurance Technology Solutions
Insurance Marketing
Insurance Telemarketing Systems
Insurance Phone Dialers
Insurance Software Solutions
Insurance Loan Software
Insurance Marketing Tool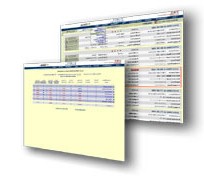 Database Systems Corp. provides the technology and products that can improve the productivity of your insurance marketing department. Our insurance marketing phone system and insurance telemarketing software can streamline your operation while providing controls and consistency in your organization.

But this technology can only help your insurance marketing program if your insurance leads contain qualified prospective clients.

The following organization provides insurance leads to marketing and sales organizations. Information presented on this page was provided by the company or public information found on the company's website. Database Systems Corp. does not endorse the company's products and services nor warrant the accuracy of this information. For current information, please visit the company's website or call the company listed below.


---
HOME / Resources / Lead Generation / Insurance Lead Providers


---

4FreeQuotes
4freequotes.com has been helping insurance agents, brokers, and companies expand their geographic marketing boundaries since 1997 by enabling them to reach consumers in all 50 states who are looking for quotes on any of 12 lines of insurance, including: Auto, Home, Renters, Condo & Co-op, Flood, Motorcycle, Life, Individual Health, Group Health, Annuities, Long Term Care, Boat, Commercial Auto, and Workmen's Compensation.


---
Company Profile Information
Organization:


Phone: (none)

Email: message12@4freequotes.com

Website: www.4freequotes.com
Additional Company Information
How can we help? 4freequotes.com is a lead generation firm that operates on a very simple premise- we generate leads in the areas you specify and you pay for those leads. (full details available here) How do we generate the leads? We advertise extensively online and you are probably here because of a search you did to locate insurance leads or a type of insurance quote. Several hundred thousand consumers pass through our sites on a monthly basis on their own accord. That's the difference- they are soliciting your assistance, not the reverse. Most importantly- we are not agents and do not compete with you or skim leads.

Is our program successful? With over a thousand insurance agencies nationwide utilizing our service since 1997, we'd say so. Does it work for every one? No. If you are limited to a very narrow demographic or small geographic area, such as the three small towns around your agency, it's very likely our program will work for you. Those who limit themselves such areas will never realize the potential of the internet as the incredible marketing medium it is. If you are able to market to a reasonable area with a demographic that supports the lead types you've selected, large area, then you've come to the right place.




---
Insurance Marketing Software and Systems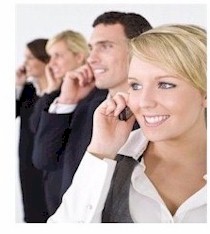 Database Systems Corp. (DSC) provides the technology that can pre-qualify your insurance leads before they ever speak to your insurance agents.

Using our call center phone systems with the Smart Predictive Dialing feature, we can call your prospects and play a highly focused and custom greeting. We then can give your insurance prospects the option to talk with an agent, leave a voice message, hear additional information such as the latest insurance rate quotes, schedule a call back, or simply decline the service.

No longer will your insurance agents spend hours dialing numbers, repeating the same greeting, experiencing a high level of rejection. Your calls will be with highly qualified and interested prospects. Fewer agents can process far more insurance prospecting leads and your call success rate will increase dramatically.
Contact Database Systems Corp. Today
Contact DSC to learn more about our insurance marketing products that process insurance leads.