Directories
Call Centers
Debt Collection Agency
Financial Services
Marketing Leads
Business Lists
Mortgage Leads
Phone Service
Real Estate Leads

Insurance Directories
Auto Insurance Leads
Car Insurance Leads
Disability Insurance Leads
Exclusive Life Insurance Leads
Group Health Insurance Leads
Health Insurance Leads
Home Insurance Leads
Home Owner Insurance Leads
Insurance Agent Leads
Insurance Sales Leads
Internet Insurance Leads
Internet Life Insurance Leads
Life Insurance Leads
Long Term Care Insurance Leads
Medical Insurance Leads
Mortgage Insurance Leads
Mortgage Protection Insurance Leads

Related Applications
Insurance Software
Insurance Solutions
Lead Management
Real Estate Marketing
Financial Services
Real Estate Marketing Tools
Real Estate Software
Real Estate Listings
Mortgage Marketing
Mortgage Calculator
Telemarketing Mortgage Leads
Mortgage Marketing Leads
Mortgage Loan Software
Mortgage Solutions
Debt Collection Predictive Dialer
Debt Collection Software

Insurance Information
Insurance Leads
Telemarketing Insurance Leads
Insurance Marketing Software
Insurance Application Software
Insurance Software Application
Insurance Phone Dialers
Insurance Software Solutions
Insurance Loan Software
Insurance Sales Leads
Health Insurance Sales Leads
Life Insurance Sales Leads
Qualified Insurance Sales Leads
Insurance Predictive Dialer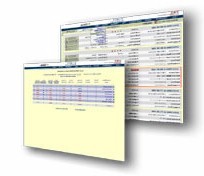 Database Systems Corp. provides the technology and products that can improve the productivity of your insurance marketing department. Our insurance marketing phone system and insurance telemarketing software can streamline your operation while providing controls and consistency in your organization.

But this technology can only help your insurance marketing program if your insurance leads contain qualified prospective clients.

The following organization provides insurance leads to marketing and sales organizations. Information presented on this page was provided by the company or public information found on the company's website. Database Systems Corp. does not endorse the company's products and services nor warrant the accuracy of this information. For current information, please visit the company's website or call the company listed below.


---
HOME / Resources / Lead Generation / Insurance Lead Providers


---

1st Insurance Quotes
Agents: Improve Your Sales with a Leader in Life Insurance Leads! We recognize the significance of high quality, real-time life insurance leads. After all, less time making cold calls means more time for you!

Center your energies on real sales, closing deals, exceptional customer service and boosting your income!


---
Company Profile Information
Organization:


Telephone: (407) 323-1233

Website: www.1stinsurancequotes.com
Additional Company Information
1st Insurance Quotes.com's mission is to not just meet our client's expectations, but constantly exceed them. WE ARE NOT AN INSURANCE AGENCY, NOR DO WE SELL, MARKET OR ENDORSE ANY SPECIFIC INSURANCE PRODUCTS. What we do offer is a Superb Insurance Information Resource Center and Quoting Gateway.

Our quality advantage lies in our network affiliation with licensed professional agents across the nation. This is of great value to you! 1st Insurance Quotes.com provides each of you with an opportunity to discover the best insurance plan for you and your family, at the lowest possible premiums with the highest rated companies.

Inflation affects everyone, and the insurance industry is no exception. Just one substantial rate hike in your insurance premiums, can quickly empty your pockets. And while inflation is unavoidable, you can ensure that your insurance premiums are in keeping with the rest of the industry.

With just a few simple clicks you can gain a whole new perspective, and begin saving hundreds of dollars in insurance premiums! 1st Insurance Quotes.com can assist you with:
Apples to Apples Comparisons! Accurate and realistic - you can easily compare your current coverage with other insurance products. It is important to consider what benefits are being offered, per premium dollar spent.


A Treasure Hunt! Well, maybe not quite as fun...but you can discover the coverage you need, and have been putting off. Whether it is Term, Whole Life, Universal Life, Second-To-Die, Variable Life, Disability, Health or Long Term Care, 1st Insurance Quotes.com can provide you with a great map. Or find a new agent, as terrific as you are!


A Check & Balance System! There is no better way to provide yourself with peace of mind, than to utilize 1st Insurance Quotes.com, to ensure that your present insurance agent is working hard for you. Is he or she offering you the best insurance plan? Are your rates competitive with other insurance carrier's premiums?
You may find that your insurance agent is providing you with the best coverage available. And that's great! If you do, you are under no obligation to accept quotes from our service. However, if you do 'strike gold' - you could start saving hundreds in insurance premiums. A win-win situation!




---
Insurance Marketing Solutions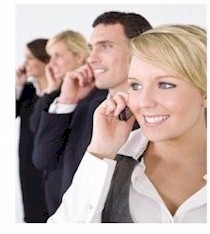 With technology from Database Systems Corp., we can pre-qualify your insurance leads before they ever speak to your insurance agents.

Using our call center phone systems with the Smart Predictive Dialing feature, we can call your prospects and play a highly focused and custom greeting. We then can give your insurance prospects the option to talk with an agent, leave a voice message, hear additional information such as the latest insurance rate quotes, schedule a call back, or simply decline the service.

No longer will your insurance agents spend hours dialing numbers, repeating the same greeting, experiencing a high level of rejection. Your calls will be with highly qualified and interested prospects. Fewer agents can process far more insurance prospecting leads and your call success rate will increase dramatically.
Insurance Lead Qualification Features
Consistent Sales Greeting and Introduction
Maximized Insurance Representative Productivity
Prospect For Insurance Leads
Process Telemarketing Insurance Leads
Enhanced Insurance Agent Success
Increased Cost Savings!
Improved Control of Insurance Marketing
Efficient Use of Insurance Sales Resources
Expanded Information Control Capability
Contact Database Systems Corp. Today
Contact DSC to learn more about our insurance marketing products that process insurance leads.