Debt Collection Agency
PLEASE NOTE - The collection organization described on this page is NOT affiliated with Database Systems Corp. and information about this collection agency was found on the internet. DO NOT call DSC for information about this company - use the contact information provided below.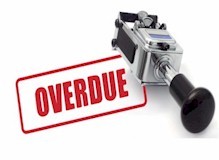 Database Systems Corp. provides the technology and products that can improve the productivity of your debt collection department or organization.

Our debt collections phone system with message broadcasting and IVR features can call your past due accounts and play a pre-recorded message. This message may contain specific client information including the action the individual needs to perform to bring the delinquent account current.

But this technology can only help your organization if it is backed by an experienced debt collections agency or professional payment recovery organization.

The following organization provides debt collections services. Information presented on this page was provided by the company or public information published on the company's website. Database Systems Corp. does not warrant the accuracy of this information. For current information, please visit the company's website listed below.


---
HOME / Resources / Lead Generation / Collection Agency


---

Stevens & Ricci
We have a long history of providing commercial debt collection agency services and credit management consultation / strategy development to many Fortune 500 companies.

We take pride in our profession. It is one of the reasons we are located in Arizona (a state which maintains the nations most stringent credit management and debt collection laws).

Our consultative approach is unique within the collection industry, and company founder Ben Ricci is the country's leading authority on debt collection, debt recovery and credit management. His unique strategies have revolutionized the way many businesses currently conduct collections.


---
Company Profile Information
Organization:



Stevens & Ricci, Inc.
7831 E. Wrightstown Rd.
Suite# 107
Tucson, AZ 85715


Telephone: 1-888-722-1611

Website: www.stevens-ricci.com

Email: bricci@stevens-ricci.com
Additional Company Information
Tired of customers who don't pay on time? We've helped many clients resolve debt collection & debt recovery issues with past-due customers, and we can help you. Put an end to your frustration and let a professional debt collection agency take care of the collection headaches for you.

You can place an account online today and we'll start working it immediately. Or you can request an online quote and we'll provide an estimate of the collection cost you can expect.

If you have an overdue account, don't wait any longer to begin the collection process. The longer you wait, the harder it will be to recover your money. Put the account in our credit management hands and we'll get the money back or you don't pay.




---
Outsource Your Debt Collection Dialing At Our Call Center
DSC can provide your organization with a turnkey debt collection dialer and voice prompting system. But you can also outsource your debt collection and late payment calling application at very affordable rates through our call center. This "TRY BEFORE YOU BUY" option lets you experience the productivity gains that are achievable through automation. Contact DSC today for a free estimate.
Online Client Service Center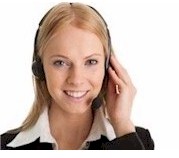 Database offers its clients both inbound and outbound telemarketing services with the ability to manage their own IVR and Voice Broadcasting campaigns online. After signing up for our call center services, you can login to your own account with a unique user id and password. IVR clients can view activity reports on a real-time basis.

Voice Broadcasting clients can download voice recordings and call lists and even manage the start and end of their calling campaigns that are operating at our IVR call center. Users can view call campaign reports and the percentage of completion. To visit our Database Service Center, click on the Call Center Outsourcing link.
Debt Collections Predictive Dialer Features and Benefits
Consistent Collection Agency Messages
Detailed Debt Information Included in Messages
Message Escalation Based On Prior Calls and Debt
Late Payment and Over Due Account Reminders
Greater Call Volume and Contacts using Debt Collection Dialer
Maximized Debt Collection Call Productivity
Increased Debtor Information Management
Work At Home Debt Collector Service Agent Option
Increased Debt Collection Call Success
Past Due Account Reminders
Enhanced Cost Savings at Collection Agencies!
Improved Collection Agency Control
Efficient Use of Resources
Expanded Information Capability
Contact Database Systems Corp. Today
Contact DSC to learn more about our debt collection dialer for collection agency and debt collection service products.