Debt Collection Agency
PLEASE NOTE - The collection organization described on this page is NOT affiliated with Database Systems Corp. and information about this collection agency was found on the internet. DO NOT call DSC for information about this company - use the contact information provided below.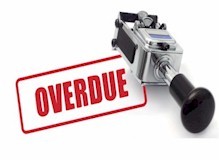 Database Systems Corp. provides the technology and products that can improve the productivity of your debt collection department or organization.

Our debt collections phone system with message broadcasting and IVR features can call your past due accounts and play a pre-recorded message. This message may contain specific client information including the action the individual needs to perform to bring the delinquent account current.

But this technology can only help your organization if it is backed by an experienced debt collections agency or professional payment recovery organization.

The following organization provides debt collections services. Information presented on this page was provided by the company or public information published on the company's website. Database Systems Corp. does not warrant the accuracy of this information. For current information, please visit the company's website listed below.


---
HOME / Resources / Lead Generation / Collection Agency


---

RDK Collection Services
RDK is a National debt collection agency founded upon a commitment to high ethical standards and driven by the successful recovery of your company's accounts receivable and bad debt.

The RDK team offers a combination of highly-developed skills and a wide-range of prompt, professional accounts receivable collection and bad debt collection programs specifically designed to fit your company's needs.


---
Company Profile Information
Organization:


Telephone: 1-248-689-6500

Website: www.rdkcollects.com

Email: (none)
Additional Company Information
RDK Collections is dedicated to serving you with the intention of building a long-term client relationship. We are the intelligent alternative for your company's need for bad debt collection, clearing backlogged receivables, improving cash flow and liquidity while enhancing your profitability.

The team of RDK professionals is highly-skilled and trained in commercial and consumer third-party collections and has earned a stellar reputation across the country for results. By utilizing state-of-the-art computer systems, RDK's collectors are able to access debtor information, perform effective skip tracing, impact your debtor's credit history and do timely, effective debtor contact and follow-up.

Our collection agency is large enough to offer rates that are competitive with larger firms and also small enough to provide your accounts with consistent, knowledgeable and expert attention. There are no "up-front" fees at RDK to begin your bad debt and accounts receivable collection processes and every one of our clients receives as much personal attention and service as they require. No client is ever "too small to bother with." Whether your needs are a single account per year or collections on thousands, RDK will exhaust every effort permitted on each and every account to yield the maximum recovery results.

Our professional credentials include the following: RDK is in full compliance with the Fair Debt Collection Practices Act (FDCPA) and is a member of the American Collectors Association, Inc.

We welcome the opportunity to show you how your company can benefit from the reputation and services offered by the premier debt collection agency - RDK Collection Services, Inc. Feel free to take a look around our site and see what we can do for you!




---
Outsource Your Debt Collection Dialing At Our Call Center
DSC can provide your organization with a turnkey debt collection dialer and voice prompting system. But you can also outsource your debt collection and late payment calling application at very affordable rates through our call center. This "TRY BEFORE YOU BUY" option lets you experience the productivity gains that are achievable through automation. Contact DSC today for a free estimate.
Online Client Service Center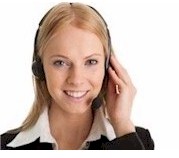 Database offers its clients both inbound and outbound telemarketing services with the ability to manage their own IVR and Voice Broadcasting campaigns online. After signing up for our call center services, you can login to your own account with a unique user id and password. IVR clients can view activity reports on a real-time basis.

Voice Broadcasting clients can download voice recordings and call lists and even manage the start and end of their calling campaigns that are operating at our IVR call center. Users can view call campaign reports and the percentage of completion. To visit our Database Service Center, click on the Call Center Outsourcing link.
Debt Collections Predictive Dialer Features and Benefits
Consistent Collection Agency Messages
Detailed Debt Information Included in Messages
Message Escalation Based On Prior Calls and Debt
Late Payment and Over Due Account Reminders
Greater Call Volume and Contacts using Debt Collection Dialer
Maximized Debt Collection Call Productivity
Increased Debtor Information Management
Work At Home Debt Collector Service Agent Option
Increased Debt Collection Call Success
Past Due Account Reminders
Enhanced Cost Savings at Collection Agencies!
Improved Collection Agency Control
Efficient Use of Resources
Expanded Information Capability
Contact Database Systems Corp. Today
Contact DSC to learn more about our debt collection dialer for collection agency and debt collection service products.