Debt Collection Agency
PLEASE NOTE - The collection organization described on this page is NOT affiliated with Database Systems Corp. and information about this collection agency was found on the internet. DO NOT call DSC for information about this company - use the contact information provided below.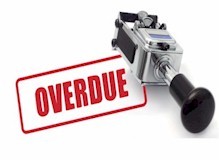 Database Systems Corp. provides the technology and products that can improve the productivity of your debt collection department or organization.

Our debt collections phone system with message broadcasting and IVR features can call your past due accounts and play a pre-recorded message. This message may contain specific client information including the action the individual needs to perform to bring the delinquent account current.

But this technology can only help your organization if it is backed by an experienced debt collections agency or professional payment recovery organization.

The following organization provides debt collections services. Information presented on this page was provided by the company or public information published on the company's website. Database Systems Corp. does not warrant the accuracy of this information. For current information, please visit the company's website listed below.


---
HOME / Resources / Lead Generation / Collection Agency


---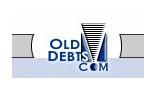 Fidelity Information Technology
FIDELITY INFORMATION CORPORATION is a nationally licensed collection agency, information provider and automated billing company. Fidelity Information Corporation offers debt collection, tenant screening, employment screening, criminal history and fully automated invoicing.

As a collection agency and information provider to more than 15,000 clients, Fidelity Information Corporation is your one stop resource for all of your debt collection, information and automated billing needs.


---
Company Profile Information
Organization:



Fidelity Information Technology
c/o Direct Debt Collections
P.O. Box 100
Pacific Palisades, CA 90272


Telephone: 310-573-9944

Website: www.olddebts.com

Email: info@olddebts.com
Additional Company Information
DEBT COLLECTION:
A member of the American Collectors Association, Fidelity has always maintained the highest level of integrity and professionalism while offering clients the most aggressive collection methods available. As a fully accredited and bonded collection agency, Fidelity Information Corporation provides several approaches to the collection of delinquent debt. The collection alternatives offered are designed to meet the needs of different types of clients at different stages of collection.
DIRECT DEBT COLLECTIONS:
Available only through the Internet at www.OldDebts.com, DIRECT DEBT COLLECTIONS is the only online discount debt collection agency in the world! Available to any type of creditor, DIRECT DEBT COLLECTIONS allows you to send a series of customized, time-tested collection letters to your debtor and report them to the major credit bureaus. There is no contingency fee and the money is paid directly to you, the creditor, without going through any middleman. The letter series has been used successfully by all types of businesses including:
Professionals
Finance Companies
Service Companies
Landlords
Product distributors
Retailers
Manufacturers
Billing Companies
Schools
…and many more
DIRECT DEBT COLLECTIONS
offers the quickest and most economical method of weeding out your "soft" debtors from the hardcore that may require more traditional and aggressive methods.




---
Types of Collections and Late Payment Reminder Campaigns
Message Broadcasting Late Payment Reminders - This is a method of calling where the phone system dials from a list of past due accounts and plays a pre-recorded message either to an individual or to an answering machine. A collection agent is not involved. This technique could be useful as a first pass attempt to collect overdue accounts. The message could be simply a reminder with instructions on how to bring the account to balance. Multiple calls by our collections dialer can be made to the same debtor with different messages based upon the amount and extent of delinquency and whether the account responded to prior messages.


Collections Message Broadcasting and Touch Phone Response - This method expands the prior call broadcasting technique. The debt collection autodialer plays a message that gives the debtor options from which to select. Using touchphone responses such as "Press 1 for...", choices could include methods of payment or perhaps the option of speaking with one of your representatives. A different message can be left on an answering machine.



Collections and Automatic Phone Dialing - This is a traditional method of calling where our collection dialer calls a number from a phone list when a collection agent is available to take a call. When the number is dialed, the phone system transfers the call to the agent. This method simply relieves your collection agent from the tedium of manually dialing lots of numbers. This type of calling is appropriate when the past due account is not responding to prior correspondence or calls and a personal interaction is required.



Debt Collections Predictive Dialing - Predictive dialing is very similar to automatic dialing, except the phone system dials several numbers ahead to reduce the amount of wait time between calls that your debt collection agents handle. Our predictive dialer greatly increases your collection department productivity and can lead to call rate increases of up to 100%.



Database Systems can provide any type of calling program required by your organization and can even blend several types to determine what works best in your specific collections department.
Contact Database Systems Corp. Today
Contact DSC to learn more about our debt collection dialer for collection agency and debt collection service products.