Directories
Sales Lead Generation
Sales Lead Management
Call Centers
Financial Services
Insurance Leads
Marketing Leads
Business Lists
Mortgage Leads
Phone Service
Real Estate Leads

Applications
Voice Messaging
Predictive Dialer
Collection Predictive Dialer
Softphone
Phone Surveys
Human Resources Software
Fund Raising By Phone
Insurance Marketing
Insurance Software
Insurance Solutions
Store Locator Phone Service
IVR services
Real Estate Marketing
Financial Services
Real Estate Marketing Tools
Real Estate Software
Real Estate Listings
Reminder System

Information

Debt Collection Agency
PLEASE NOTE - The collection organization described on this page is NOT affiliated with Database Systems Corp. and information about this collection agency was found on the internet. DO NOT call DSC for information about this company - use the contact information provided below.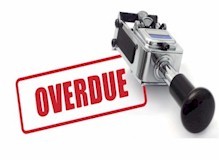 Database Systems Corp. provides the technology and products that can improve the productivity of your debt collection department or organization.

Our debt collections phone system with message broadcasting and IVR features can call your past due accounts and play a pre-recorded message. This message may contain specific client information including the action the individual needs to perform to bring the delinquent account current.

But this technology can only help your organization if it is backed by an experienced debt collections agency or professional payment recovery organization.

The following organization provides debt collections services. Information presented on this page was provided by the company or public information published on the company's website. Database Systems Corp. does not warrant the accuracy of this information. For current information, please visit the company's website listed below.


---
HOME / Resources / Lead Generation / Collection Agency


---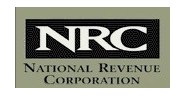 National Revenue Corporation
For over 25 years, National Revenue Corporation (NRC) has been providing world-class risk management, collections, and accounts receivable management solutions.

Our products and services and our corporate capabilities give us the unique ability to provide innovative collection solutions for a broad range of clients.

NRC's wide variety of services allows us to tailor services to meet the needs of businesses and professional organizations-from sole-proprietor firms and medical practices all the way up to Fortune 500 multinational firms, and just about everything in between.


---
Company Profile Information
Organization:



NRC Offices and Business Center
4000 East Fifth Avenue
Columbus, OH 43219


Telephone: (1-877-827-5672)

Website: www.nationalrevenue.com

Email: (none)
Additional Company Information
National Revenue Corporation (NRC) specializes in collections, loss prevention, and loss recovery solutions for business providers in a variety of markets.

NRC is located in Columbus, Ohio, and since beginning operations, we have positioned ourselves in the marketplace as an alternative to conventional (percentage) collection sources. We reference ourselves in this manner because we introduced credit grantors to a new system of accounts receivable management and collections, a system based on a preventive maintenance approach to cash flow management. Our approach is to prevent bad debt and write-offs by collecting accounts early in the delinquency cycle, when they are easier to recover. The NRC alternative resolved the major concerns that credit grantors had (and still have today) with using conventional collection sources:
Economical - NRC's services are sold on a low, fixed-fee-per-account basis (typically averaging less than 10 percent of the amount owed) as opposed to the conventional contingent-fee approach with fees of typically 30 to 50 percent.
Exceptional results - As a result of our low fees, clients can afford to turn accounts over to us earlier in the delinquency cycle. NRC will typically get higher recoveries than agencies focusing their efforts on older, salvage accounts.
Preserves image - NRC employs techniques designed to educate and preserve the credit grantor's goodwill with the debtor. By doing so, alienation is minimized and future business from the debtor (if desired by the client) is possible.
This service is provided to small - to medium-sized credit grantors on a prepaid, low, fixed-fee, contract basis. In addition to this product offering, NRC also provides contingent-fee collection services to meet the needs of larger credit grantors.

NRC currently provides services to more than 30,000 clients and, through it's parent company (RMA), operates collection centers in major cities across the United States. In addition, there are multiple locations on the Australian continent and an operations center in England offering collection solutions and services to the global market outside of the United States.

NRC is a member of the American Creditors Association and is licensed and bonded in all states where




---
Outsource Your Debt Collection Dialing At Our Call Center
DSC can provide your organization with a turnkey debt collection dialer and voice prompting system. But you can also outsource your debt collection and late payment calling application at very affordable rates through our call center. This "TRY BEFORE YOU BUY" option lets you experience the productivity gains that are achievable through automation. Contact DSC today for a free estimate.
Online Client Service Center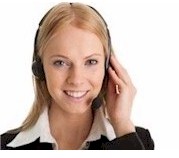 Database offers its clients both inbound and outbound telemarketing services with the ability to manage their own IVR and Voice Broadcasting campaigns online. After signing up for our call center services, you can login to your own account with a unique user id and password. IVR clients can view activity reports on a real-time basis.

Voice Broadcasting clients can download voice recordings and call lists and even manage the start and end of their calling campaigns that are operating at our IVR call center. Users can view call campaign reports and the percentage of completion. To visit our Database Service Center, click on the Call Center Outsourcing link.
Debt Collections Predictive Dialer Features and Benefits
Consistent Collection Agency Messages
Detailed Debt Information Included in Messages
Message Escalation Based On Prior Calls and Debt
Late Payment and Over Due Account Reminders
Greater Call Volume and Contacts using Debt Collection Dialer
Maximized Debt Collection Call Productivity
Increased Debtor Information Management
Work At Home Debt Collector Service Agent Option
Increased Debt Collection Call Success
Past Due Account Reminders
Enhanced Cost Savings at Collection Agencies!
Improved Collection Agency Control
Efficient Use of Resources
Expanded Information Capability
Contact Database Systems Corp. Today
Contact DSC to learn more about our debt collection dialer for collection agency and debt collection service products.