Debt Collection Agency
PLEASE NOTE - The collection organization described on this page is NOT affiliated with Database Systems Corp. and information about this collection agency was found on the internet. DO NOT call DSC for information about this company - use the contact information provided below.

Database Systems Corp. provides the technology and products that can improve the productivity of your debt collection department or organization.

Our debt collections phone system with message broadcasting and IVR features can call your past due accounts and play a pre-recorded message. This message may contain specific client information including the action the individual needs to perform to bring the delinquent account current.

But this technology can only help your organization if it is backed by an experienced debt collections agency or professional payment recovery organization.

The following organization provides debt collections services. Information presented on this page was provided by the company or public information published on the company's website. Database Systems Corp. does not warrant the accuracy of this information. For current information, please visit the company's website listed below.


---
HOME / Resources / Lead Generation / Collection Agency


---

Jack Russell
The Jack Russell Collection Agency was set up almost 15 years ago to assist businesses during a recession and massive numbers of Bankruptcies and Insolvencies. It has developed by becoming a one stop solution provider for all sectors of Credit Management from debt-avoidance to effective collections and investigations.

It has now over 8,000 clients from one man bands to large organisations such as Commercial Banks, The Inland Revenue and the Environment Agency.


---
Company Profile Information
Organization:



Jack Russell Collections and Investigations Agency
First Floor
2 Fernilee Cottages
Whaley Bridge
Derbyshire
SK23 7HB
UK


Telephone: 0800 068 5151

Website: www.debtcollect.co.uk

Email: info@debtcollect.co.uk
Additional Company Information
Though its expertise and technology, it was the pioneer of the "No Collection – No Fee" system making debt recovery extremely cost-effective for all of its customers with a commission rate of between 2% to 20% depending on the age and size of the debt. This is undertaken both through the UK and globally. Quotations always being given in advance both on-line and through a free consultation service.

As members of various Trade associations and Chambers of Commerce all of its methods are professional and ethical from letter writing to telephone calls to doorstep visits and finally County Court process.

Like the terrier of the same name, we are persistent, alert and always at your (or your debtors!) heel. Our bite is worse than our bark and we 'take the lead' in the field of Debt Collection and Private Investigations.




---
Outsource Your Debt Collection Dialing At Our Call Center
DSC can provide your organization with a turnkey debt collection dialer and voice prompting system. But you can also outsource your debt collection and late payment calling application at very affordable rates through our call center. This "TRY BEFORE YOU BUY" option lets you experience the productivity gains that are achievable through automation. Contact DSC today for a free estimate.
Online Client Service Center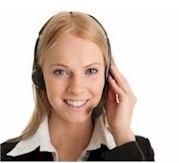 Database offers its clients both inbound and outbound telemarketing services with the ability to manage their own IVR and Voice Broadcasting campaigns online. After signing up for our call center services, you can login to your own account with a unique user id and password. IVR clients can view activity reports on a real-time basis.

Voice Broadcasting clients can download voice recordings and call lists and even manage the start and end of their calling campaigns that are operating at our IVR call center. Users can view call campaign reports and the percentage of completion. To visit our Database Service Center, click on the Call Center Outsourcing link.
Debt Collections Predictive Dialer Features and Benefits
Consistent Collection Agency Messages
Detailed Debt Information Included in Messages
Message Escalation Based On Prior Calls and Debt
Late Payment and Over Due Account Reminders
Greater Call Volume and Contacts using Debt Collection Dialer
Maximized Debt Collection Call Productivity
Increased Debtor Information Management
Work At Home Debt Collector Service Agent Option
Increased Debt Collection Call Success
Past Due Account Reminders
Enhanced Cost Savings at Collection Agencies!
Improved Collection Agency Control
Efficient Use of Resources
Expanded Information Capability
Contact Database Systems Corp. Today
Contact DSC to learn more about our debt collection dialer for collection agency and debt collection service products.