Automatic Call Distribution
Predictive Dialer
CRM Applications
Direct Response Marketing Software
Inbound Telemarketing Outbound Telemarketing
CRM Software Features
Call Center Software
Call Center Software
Information
Windows CRM Solutions
CRM Software
Remote Agent CRM
CRM Vendor
Linux CRM SOftware
Customer Relationship Management
Telemarketing CRM
Call Center CRM
Virtual Call Center CRM
CRM Application Software
Software CRM Solution
CRM and CTI
Automated CRM Solution
CRM and Computer Telephony
Unix CRM Software
Customer Information Management
Computer Telephony CRM
Call Center Software
CRM and IVR
Telemarketing Software
Direct Response Marketing
Direct Marketing Software
Computer Telephony CRM
Contact Center Software
Contact Management Software
CRM Software Features



<! ************** MAIN BODY ************************************************>

Customer Relationship Management (CRM) Page 3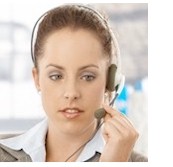 This section of our technical library presents information and documentation relating to CRM Solutions and customer relationship management software and products. Telemation is a key product that aids companies in providing customer service, which is so vital to maintaining successful business relationships. Accurate information provided in a business-like manner is crucial to any business or service operation.

Telemation, our customer contact management and crm software application, was built with the flexibility to change. That is why so many contact center managers, with unique and ever changing requirements, have chosen and continue to use Telemation software as their CRM solution of choice. When you need to quickly implement a new calling program or change existing ones, Telemation is the right choice for the right time.


Page [1] [2] [3] [4] [5] [6]
Remote Agents and Customer Relationship Management Software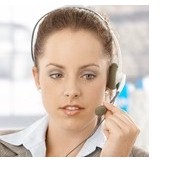 One of the important benefit of today's telecommunication advancements is the ability for your employees to work from home. Database Systems Corp. has developed a family of telecom products that promote this capability. Telemation, combined with our PACER call center phone system, fully supports remote agents. Now your customer care workforce can be significantly expanded with the addition of work at home employees. The economic savings and environmental advantages are significant. To obtain additional information about our remote agent capability, you may view our Remote Agent page.


CRM Telephony and Web Integration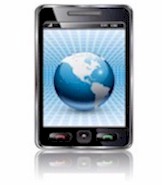 Our CRM Software is CTI enabled with the PACER Predictive Dialer phone system including ACD and IVR with Text To Speech Software capability. Telemation call center software supports screen pops with DNIS, Caller ID (ANI), and IVR collected information.

But thatís just the beginning. Telemation can perform virtually any phone function. And you can empower your customers with self-help call center functions from your web site. With the PACER IVR and Web enabling features, your call center can now be a 24 by 7 operation without added personnel expense.


CRM Features and Benefits
Help Desk Applications
Online Surveys
Appointment scheduling
Follow-up date call backs
Call history
Literature fulfillment
Mass mailing
Email/fax
System and agent monitoring
Data import/export
Order entry and tracking system

Customer Service and Care
Contact management
Customization and integration
Graphical user presentation
Inbound/outbound CTI features
Screen pop with DNIS and ANI
Predictive dialing/auto dialing
Web enabled
Development toolkit
Remote agent support
Multiple blended campaigns
---


<! *************** END OF MAIN *******************************************>