CRM Application
Direct Response Marketing Software
Contact Management Software
Inbound Telemarketing Outbound Telemarketing
CRM Software Features
Voice Broadcasting
Customer Service Software
CRM Solution & Call Center Software
Contact Center Software
Information
CRM Solutions
CRM Services
Windows CRM Solutions
CRM Software
Remote Agent CRM
CRM Vendor
CRM and IVR
Telemarketing Software
Direct Response Marketing
Direct Marketing Software
Computer Telephony CRM
Contact Center Software
Linux CRM SOftware
Customer Relationship Management
Telemarketing CRM
Call Center CRM
Virtual Call Center CRM
CRM Application Software
Software CRM Solution
Customer Care Software
Customer Service Software
Customer Support Software
CRM and CTI
Automated CRM Solution
CRM and Computer Telephony
Unix CRM Software
Customer Information Management
Computer Telephony CRM
Call Center Software
Contact Management Software
CRM Software Features



<! ************** MAIN BODY ************************************************>

DSC Tech Library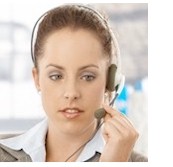 This section of our technical library presents information and documentation relating to CRM Solutions and Customer relationship management software and products. Providing customer service is vital to maintaining successful business relationships. Accurate and timely information provided in a professional manner is the key to any business and service operation. Our CRM software application TELEMATION, was developed with this in mind. But the ability to change is just as important in this ever changing business environment. Telemation call center software was designed from the very beginning for this environment. Many call center managers, with unique and changing requirements, have chosen and continue to use our CRM software as their solution of choice. Our contact center CRM solution is ideally suited for call center service bureaus.



What's the Difference Between CRM and PRM?
Response by Axel Schultze , founder, BlueRoads

The differences between direct and indirect business processes are so divergent it becomes readily apparent that one size does not fit all.

The long-fought, spirited debate regarding the difference between partner relationship management (PRM) and customer relationship management (CRM) is increasing as more enterprises rely on indirect channels to meet corporate revenue goals. Investment firm Morgan Stanley predicts that 65 percent of companies' gross revenues will come through the channel by 2005. With this shift enterprises that invested significant resources deploying CRM systems are struggling to determine if the solutions can be adapted to manage partners as a different type of customer.

On the surface this may appear plausible. Both systems are designed with processes for lead distribution, opportunity management, and contracts. Yet the differences between direct and indirect business processes are so divergent it becomes readily apparent that one size does not fit all.

Comparing the difference between managing customer relationships and partner relationships is similar to comparing the difference between a bus and a plane. Both are designed to carry passengers from one point to another. However, a bus is designed to travel on land, and a plane is designed to travel through the air. Putting wings on a bus will not make it fly.

CRM is fundamentally designed to manage direct sales engagements between a sales representative and a buyer. This mode revolves around collecting and sharing data throughout the customer lifecycle. PRM, on the other hand, is designed to manage a complex ecosystem comprising legally independent partner organizations. This one-to-many model revolves around aligning business processes across the entire value chain, from vendor, to partner, to customer.

In a direct business model vendor sales managers work with their sales representatives to manage accounts on a one-to-one basis with all the respective proposal, negotiation, and closure processes. In an indirect business model vendor channel managers work with multiple channel partners and their respective sales reps, who in turn work with multiple vendors to provide a collection of products as a solution to the customer.
Contract renewal management between three parties (vendor, partner, and customer) is much different and more complex than direct one-to-one contract relationships.


Direct sales processes for lead and opportunity management do not take advantage of the leveraged-network effect of the channel.


Compensation and incentive programs work very differently with channel partners compared with commission and bonus programs for direct sales.


Sales training, technical training, and ongoing education require different approaches for indirect and direct sales teams.
Every partner has its own way of doing business; processes between partner and vendor are rarely aligned. This makes reporting and measuring channel results virtually impossible. The entire process chain--from vendor, to partner, to customer--needs to be aligned: CRM systems were not inherently designed to manage this level of complexity. To truly manage indirect business relationships, enterprises need a PRM system to close the loop between all participants.

Can CRM systems be adapted to handle indirect business processes? Possibly, yes. Realistically, no. These legacy systems are not designed to handle the complexity of the channel. Adapting CRM to handle PRM would be as realistic as adapting a bus to fly.

Is there really a difference between CRM and PRM? Absolutely. Both CRM and PRM have their place, and both business models--direct and indirect--require respective systems to obtain peak performance.

About the Author
Axel Schultze founded BlueRoads, a channel management software company in 2001, after 20 years as a serial entrepreneur in IT channel sales and services. His strategic vision for the company includes achieving market leadership, profitability, and sustained growth in the market for channel-management software solutions. For more information visit www.blueroads.com.

<! *************** END OF MAIN *******************************************>


---