CRM Application
Direct Response Marketing Software
Contact Management Software
Inbound Telemarketing Outbound Telemarketing
CRM Software Features
Voice Broadcasting
Customer Service Software
CRM Solution & Call Center Software
Contact Center Software
Information
CRM Solutions
CRM Services
Windows CRM Solutions
CRM Software
Remote Agent CRM
CRM Vendor
CRM and IVR
Telemarketing Software
Direct Response Marketing
Direct Marketing Software
Computer Telephony CRM
Contact Center Software
Linux CRM SOftware
Customer Relationship Management
Telemarketing CRM
Call Center CRM
Virtual Call Center CRM
CRM Application Software
Software CRM Solution
Customer Care Software
Customer Service Software
Customer Support Software
CRM and CTI
Automated CRM Solution
CRM and Computer Telephony
Unix CRM Software
Customer Information Management
Computer Telephony CRM
Call Center Software
Contact Management Software
CRM Software Features



<! ************** MAIN BODY ************************************************>

DSC Tech Library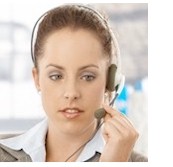 This section of our technical library presents information and documentation relating to CRM Solutions and Customer relationship management software and products. Providing customer service is vital to maintaining successful business relationships. Accurate and timely information provided in a professional manner is the key to any business and service operation. Our CRM software application TELEMATION, was developed with this in mind. But the ability to change is just as important in this ever changing business environment. Telemation call center software was designed from the very beginning for this environment. Many call center managers, with unique and changing requirements, have chosen and continue to use our CRM software as their solution of choice. Our contact center CRM solution is ideally suited for call center service bureaus.



CRM and Supply-Chain Spending
---


The following is an extract from the article "Analyst: CRM, Supply-Chain Software To Lead Spending" by Kimberly Hill from CRM Daily:

" A business' ability to exchange information with its suppliers and customers will have a greater impact than any other factor on its success over the next five years, Yankee Group predicts.

Over the next several years, an increasingly larger share of I.T. budgets will go toward externally facing applications, according to Yankee Group.

The likes of Wal-Mart , Intel, Lucent and HP are changing how companies interact with suppliers and customers, said Yankee's Kosin Huang. Other enterprises will follow their lead in revamping their customer-facing functions and supply-chain operations.

This means that more and more companies will be affected by supply-chain integration issues. "Market leaders have an agenda to improve electronic relationships with supply-chain partners," said Huang. "Now, these partners face a daunting challenge in defining a concrete business case for XML and Internet technology investments."
Standards Roadblock
As purchases of edge-of-enterprise applications pick up, however, the battles over standards will continue to escalate, predicts Huang. In a survey of 300 I.T. decision-makers, Yankee found that cost is the single biggest impediment to adopting particular standards -- as identified by 29 percent of respondents.

Over one-quarter of the respondents indicated that there are too many standards in single vertical industries, ranking this issue as second. The fact that too many stakeholders are involved in identifying B2B supply-chain technology standards was cited by 13 percent of respondents as a significant roadblock....."
---

To view the entire article, visit www.crmdaily.com. <! *************** END OF MAIN *******************************************>


---