CRM Application
Direct Response Marketing Software
Contact Management Software
Inbound Telemarketing Outbound Telemarketing
CRM Software Features
Voice Broadcasting
Customer Service Software
CRM Solution & Call Center Software
Contact Center Software
Information
CRM Solutions
CRM Services
Windows CRM Solutions
CRM Software
Remote Agent CRM
CRM Vendor
CRM and IVR
Telemarketing Software
Direct Response Marketing
Direct Marketing Software
Computer Telephony CRM
Contact Center Software
Linux CRM SOftware
Customer Relationship Management
Telemarketing CRM
Call Center CRM
Virtual Call Center CRM
CRM Application Software
Software CRM Solution
Customer Care Software
Customer Service Software
Customer Support Software
CRM and CTI
Automated CRM Solution
CRM and Computer Telephony
Unix CRM Software
Customer Information Management
Computer Telephony CRM
Call Center Software
Contact Management Software
CRM Software Features



<! ************** MAIN BODY ************************************************>

DSC Tech Library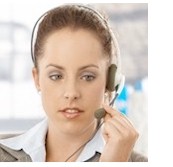 This section of our technical library presents information and documentation relating to CRM Solutions and Customer relationship management software and products. Providing customer service is vital to maintaining successful business relationships. Accurate and timely information provided in a professional manner is the key to any business and service operation. Our CRM software application TELEMATION, was developed with this in mind. But the ability to change is just as important in this ever changing business environment. Telemation call center software was designed from the very beginning for this environment. Many call center managers, with unique and changing requirements, have chosen and continue to use our CRM software as their solution of choice. Our contact center CRM solution is ideally suited for call center service bureaus.



Leveraging Predictive Analytics in Marketing Campaigns
By Colin Shearer

In order to achieve this high level of customer understanding, it's critical to capture and analyze many different types of customer data: attitudinal, behavioral, transactional, and more. Many companies use their sales force automation, call center, e-commerce, and CRM systems to identify customer demographics, track purchases, monitor shopping habits, and identify product preferences.

Customers today come in increasingly unique and differentiated segments. They want to be seen and approached as individuals with specific needs and to feel that offers address them personally. Satisfying these self-segmented customers requires a careful balance of science and art.

While creative ideas and good marketing instinct will always be important, effective marketing requires a thorough understanding of customer behaviors and motivations.

For example, why do some customers make multiple purchases? How can companies ensure long-term loyalty from high-value customers? How can you attract and retain different types of customers? This level of detailed customer knowledge enables marketers to develop relevant, compelling messages and offers for each customer, and to adapt their approach as customer needs and wants change throughout the customer lifecycle.
Different Types of Data
In order to achieve this high level of customer understanding, it's critical to capture and analyze many different types of customer data: attitudinal, behavioral, transactional, and more.

Many companies use their sales force automation, call center , e-commerce , and CRM systems to identify customer demographics, track purchases, monitor shopping habits, and identify product preferences. Managing this wealth of valuable customer information as a strategic asset, however, is what makes the difference between simply tracking customer behavior and capitalizing on that information to understand and optimize the financial value of each customer.

Predicting customer product preferences and purchasing habits -- and crafting the most relevant marketing messages around this information -- requires a carefully orchestrated mix of intuition and an analytical framework that supports fact-based decision-making. Without an analytical structure in place, even the savviest marketer or marketing team will have difficulty analyzing the high volume of complex customer information.

And, while operational CRM systems collect and generate raw customer data, these systems alone don't provide the deeper customer understanding required to add value to every customer interaction . Many companies that invested in CRM systems have come to the realization that additional analytical capabilities are required to help them realize true customer relationship management .
Accurate Predictions Needed
Analytical CRM products, such as online analytical processing (OLAP), most often provide historical analysis, summarizing past customer activity. In other words, historical analysis reveals who the best customers were last month and who they are this month.

Historical analysis is an important component of customer understanding, but in order to make effective decisions, marketers need a way to turn historical customer information into accurate predictions of customer needs and behaviors. Predictive analytics , such as data mining and statistical analysis, provides a clear picture of what is going to happen, so marketers can take the most effective action.

The predictive analytic process discovers meaningful patterns and relationships in customer data and uses this information to provide critical support for marketing decisions. Predictive analytics reveals, for example, which customers will buy what next, or which customers are likely to defect.

By supporting CRM with predictive analytics, companies of all sizes can manage customer information as a strategic asset when developing marketing campaigns, resulting in better decisions about which messages and offers to send, and to whom and when to send them.
Helping Marketers
Predictive analytics provide the most beneficial ways for marketers to:
Understand Customers. Using data-driven segmentation approaches, marketers easily uncover literally thousands of attributes that define customer behaviors. With so much data, however, manual processing and analysis is nearly impossible. Predictive analytics enables companies to automatically scan and "crunch" data from multiple sources, quickly providing multidimensional customer profiles that marketers can query for specific answers.

Applying information from these detailed customer profiles to current marketing campaigns optimizes customer interactions to be more targeted and increase response rates.


Develop Targeted Offers. Once marketers gain a deeper understanding of their customers, they can more easily target specific offers to their most profitable customers and promising prospects.

Applying predictive analytics to determine customer propensities toward specific product categories enables marketers to make better decisions about product promotions and campaigns, and can also help guide product development.


Execute Campaigns in Real-Time. With specific messages and marketing channels in place for each customer, a CRM system supplemented with predictive analytics can provide real-time customer recommendations. Individual customer predictions help marketers find the most relevant offers based not only on the typical factors such as recency and frequency, but on the complete range of demographic and purchasing behavior data available for each customer.

Because the analysis process evaluates past data to predict the probability of future customer behavior, companies can tailor their CRM systems to respond with specific offers for specific customers, a strategy proven to increase response rates and optimize the value of each customer.


Match a Specific Offer to a Specific Individual. Predictive analytics facilitates propensity modeling, which enables marketers to fine tune specific messages for individual customers within each marketing channel -- e-mail, direct mail, Web site, and call center -- and determine which approach will elicit the best response.

By employing propensity modeling using predictive analytics, marketers can quickly isolate different customer segments and replace a "one-size-fits-all" campaign with individualized, highly relevant messages tailored to each customer's profile, resulting in a higher response rate.


Monitor Campaign Results. With predictive analytics in place, companies can monitor the entire CRM process to determine whether current marketing campaigns are generating the expected results. Marketers can easily track and evaluate customer metrics on an ongoing basis for instant insight into current customer behavior, as well as statistically sound calculations for predicting future activity.

By keeping a close eye on customer metrics such as sales, retention rates, and churn propensity (the likelihood that current customers may be lost to competitors), marketers can revise marketing campaigns to respond to a customer's actual behavior at any given time and continue to monitor the success or failure of marketing efforts.
Deep Insight
Satisfying customers in today's highly competitive global marketplace has never been more challenging. Having a deeper insight into customer expectations and future behaviors is the key to successful marketing campaigns.

Predictive analytics enables marketers to understand the key factors that drive customer value and loyalty, and attract more customers. As they measure and monitor the effect of marketing campaigns on customer profitability, marketers can manage their organizations around the goal of improving customer value by meeting the individual needs of each customer.

Colin Shearer is vice president of customer analytics for SPSS Inc. <! *************** END OF MAIN *******************************************>


---