Application Software Development
CRM Software Company
Customer Service Software
CRM Applications
Direct Response Marketing Software
Contact Management Software
Inbound Telemarketing Outbound Telemarketing
CRM Software Features
Voice Broadcasting
Call Center Software
Contact Center Software

Information
CRM Solution Selection
CRM Vendors Success
CRM Integration Success
CRM Application Software
Customer Experience Management
CRM Solutions
CRM Services
Windows CRM Solutions
CRM Software
CRM Vendors
Remote Agent CRM
CRM and IVR
Telemarketing Software
Direct Response Marketing
Direct Marketing Software
Computer Telephony CRM
Contact Center Software
Linux CRM SOftware
Customer Relationship Management
Telemarketing CRM
Call Center CRM
Virtual Call Center CRM
CRM Application Software
Software CRM Solution
Customer Care Software
Customer Service Software
Customer Support Software
CRM and CTI



<! ************** MAIN BODY ************************************************>

DSC Tech Library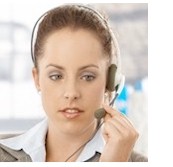 This section of our technical library presents information and documentation relating to CRM Vendors and Customer relationship management software and products. Providing customer service is vital to maintaining successful business relationships. Accurate and timely information provided in a professional manner is the key to any business and service operation. Telemation, our CRM software application, was built on this foundation. But the flexibility to change is just as important in this dynamic business environment. Telemation call center software was designed with this concept from the very beginning. That is why so many call center managers, with unique and changing requirements, have chosen and continue to use Telemation CRM software as their solution.

Our Telemation CRM solution is ideally suited for call center service bureaus.


---
<! ************************* Start Article Here **************************** !>
Choosing the Best CRM Solution For Your Company
By Bernd Leger, director of marketing, Surebridge Inc.


The first step to fully realizing the benefits of a CRM solution is conducting a careful evaluation of your business needs. Factors such as budget, user-base, company size, and customer needs will determine whether a fully integrated, enterprise-level CRM solution or a hosted CRM solution will better fit the needs of your company. For midmarket companies, a hosted CRM solution is often attractive, because it enables organizations access to best-of-breed technology at a cost-effective price, allowing the companies to stay focused on their core businesses, rather than on their software applications.

Following are the factors to consider when choosing a CRM solution:
The Ability of the User Population:
Often one of the biggest challenges with any CRM deployment, including hosted offerings, is getting users to actually use the product. If the CRM solution is too complicated or is deployed without proper training, users tend to not use the solution because they don't know how to use it. Often, a hosted CRM solution is browser-based, and therefore is familiar to the user base, making adoption much easier and the learning curve shorter. Typically with a hosted solution training can be conducted in a matter of hours, rather than days.
Length/Speed of Deployment:
The average deployment of an in-house CRM solution is between three to nine months, whereas the average deployment of a hosted CRM solution is a few weeks (in some cases users can start using the service in real time as soon as they sign up). With a hosted CRM solution the infrastructure is available immediately. There is no hardware or server software to install and maintain, ensuring fast deployment and worry-free maintenance. This gives the IT department the necessary time to configure the product to fit your business. The speed of deployment of a hosted CRM solution speaks to the midmarket company, which is concerned with keeping costs down, while making the best technological investments for its business needs.
Your Budget:
The purpose of a hosted CRM solution is its ability to bring affordable access to brand name applications at a fraction of the cost and with all the functionality of an in-house solution. The beauty of some hosted CRM solutions is that they have been built to work in either a hosted or an in-house environment. A company looking to initially invest in a hosted solution is able to enjoy the functionality of an in-house solution with the ability to bring the solution in-house in the future. If you're looking for a large-scale CRM deployment, but don't have the IT budget to sustain it, a hosted CRM solution is what you need. Available with low, predictable monthly fees, a hosted CRM solution eliminates large capital outlays and unpredictable IT expenses; simple pricing makes it easy to budget and affordable for every business.
Your Company's IT Strategy:
The last, but most important factor to take into consideration when evaluating a CRM solution is your company's overall IT strategy. If you are looking for a solution that easily integrates with your back-office and third-party applications as part of a strategy to integrate your applications across the organization, a hosted CRM solution is the choice for you. The value proposition of a hosted CRM solution is its ability to expand the available information to the entire organization, including through integration with other applications. The ability to integrate with mobile phones, for example, provides salespeople with the necessary tool they need when they're on the road. This ability may be the deciding factor for an organization that needs a mobile CRM solution that is both flexible and easy to use. <! *************** END OF MAIN *******************************************>