CRM Software Company
CRM Applications
Customer Service Software
Direct Response Marketing Software
Contact Management Software
Inbound Telemarketing Outbound Telemarketing
CRM Software Features
Voice Broadcasting
Call Center Software
Contact Center Software

Information
CRM Customers
Customer Service CRM
CRM Services
Windows CRM Solutions
CRM Software
Remote Agent CRM
CRM Vendor
Linux CRM SOftware
Customer Relationship Management
Telemarketing CRM
Call Center CRM



<! ************** MAIN BODY ************************************************>

DSC Tech Library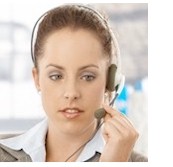 This section of our technical library presents information and documentation relating to CRM Solutions and Customer relationship management software and products. Providing customer service is vital to maintaining successful business relationships. Accurate and timely information provided in a professional manner is the key to any business and service operation. Telemation, our CRM software application, was built on this foundation. But the flexibility to change is just as important in this dynamic business environment. Telemation call center software was designed with this concept from the very beginning.

That is why so many call center managers, with unique and changing requirements, have chosen and continue to use Telemation CRM software as their solution. Our Telemation CRM solution is ideally suited for call center service bureaus.


---
CRM and Customer Response Management
---


The following is an extract from the article entitled "Bridging the Gap Between CRM and Customer Response Management" from CRM Daily.

"To be competitive and customer-centric, a typical contact center offers its customers choices for how the customer would like to engage with the company -- immediate assistance, deferred assistance, or engaging with the company via self-service .

Yet companies struggled to manage multiple customer response service models for responding to multiple customer inquiries. The immediate assistance service model is typically delivered by live agents in a call center , but it can also be delivered via Web chat, and even through immediately escalated e-mail.

Deferred assistance is typically provided again by live agents responding to e-mail and voice messages, although automated response applications remove the live agent from the process. And self-service is typically delivered over the Web in the form of knowledge base information or over the phone via an IVR.

The degree to which these three service models are integrated determines how intelligently and cost-effectively a company can respond ro a customer need. These service models usually are designed around proprietary hardware and software solutions in a silo fashion, with little to zero integration .

In addition to the inefficiency of the silo architectural design, the cost of integrating these service models with proprietary hardware is often prohibitive and is, therefore, seldom considered. Today's customer response management software applications leverage VoIP technology to integrate all three customer service models into a single, consolidated software application on the corporate data network.

In addition to the integration of the customer service models, VoIP also enables these models to be tightly integrated with CRM to automate the routing and prioritization of customers based on historical insight in the CRM database .

In fact, because today's VoIP-based customer response management applications are software-only architectures, the integration with CRM applications is at a fraction of the cost and deployment time of traditional CTI (computer-telephony integration) deployments for database access, routing and screen-pop.

There are several compelling reasons for companies to consider the latest customer response software applications:

Prioritize and route customer responses, based on customer need, customer value to the business, and resource availability.

The integrated customer response solution allows every customer contact to be evaluated based on the history and relationship of the customer with the company. In this way, companies can respond immediately to highest valued or highest priority customers, regardless of how they chose to contact the company (phone, e-mail or Web). Any business value in any database can be used to determine the priority of a customer.

Provide a more flexible model that allows you to intelligently choose when to escalate the response based on customer need and value to the business.

Without the integration of customer response service models with CRM information, it is often the type of service model the customer chooses that dictates the level of service the customer receives. If a customer took the time to phone a company, then that live person-to-person call would be deemed more important than an e-mail, when in fact, the e-mail may be from a higher valued customer.

However, the value of the customer to the company is not realized upon contact unless the customer's CRM information is integrated with the service models. With the integration, a "high value" customer e-mail, which typically is handled as a deferred contact, can be escalated and handled immediately by a live agent.

Service customers consistent with your goals to reduce operational costs while exceeding customer expectations. As companies attempt to drive customers to self-service, the challenge is to drive the right customers to self-service and to identify those who require deferred or immediate assistance.

Driving all customers to self-service, without regard for the customers' needs or their value to the company, forces the company to risk losing the loyalty of some customers.

Reduce the cost of managing multiple customer service models. Companies rely on reports generated by customer service models (phone, e-mail and Web) for making current and future business decisions and improvements. However, today's separate silo operations and systems for phone, e-mail and Web applications require separate system administration, which equates to separate reports.

Consolidating, comparing and analyzing the reports each becomes a time-consuming, unmanageable and costly part of the operation. The latest customer response software applications both require a single administration tool and provide consolidated reporting across all service models so business decisions and improvements can be made quickly and costeffectively.

Improve the return on your CRM investment. Today only 36 percent of large call center operations deploy productivity applications such as data-directed call routing and screen-pop at the agent desktop (Datamonitor, 2004). The reason for such a low rate is the prohibitive cost of deploying these applications.

Only the larger centers can afford the expense of CTI hardware, CTI middleware and professional service fees for complex and lengthy projects. The latest customer response software applications integrate easily with CRM applications. Typical deployments for screen-pop, as an example, are done within a day or two. And by eliminating the cost barrier to CTI deployments, companies can more widely deploy CTI to multiple database applications.

Ultimately, the integration of the latest customer response software applications with all three customer service models provides the opportunity for companies to handle customer contacts more efficiently and more cost-effectively, producing a win/win situation for both the customer and the company...."


---

To view the entire article, please visit the CRM Daily website www.crmdaily.com. <! *************** END OF MAIN *******************************************>


---