Application Software Development
CRM Software Company
Customer Service Software
CRM Applications
Direct Response Marketing Software
Contact Management Software
Inbound Telemarketing Outbound Telemarketing
CRM Software Features
Voice Broadcasting
Call Center Software
Contact Center Software

Information
CRM Entertainment Industry
CRM Banking Customers
CRM Services
Windows CRM Solutions
CRM Software
Remote Agent CRM
CRM Vendor
Linux CRM SOftware
Customer Relationship Management
Telemarketing CRM
Call Center CRM



<! ************** MAIN BODY ************************************************>

DSC Tech Library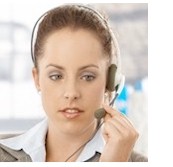 This section of our technical library presents information and documentation relating to CRM Solutions and Customer relationship management software and products. Providing customer service is vital to maintaining successful business relationships. Accurate and timely information provided in a professional manner is the key to any business and service operation. Our CRM software application TELEMATION, was developed with this in mind. But the ability to change is just as important in this ever changing business environment. Telemation call center software was designed from the very beginning for this environment. Many call center managers, with unique and changing requirements, have chosen and continue to use our CRM software as their solution of choice. Our contact center CRM solution is ideally suited for call center service bureaus.



Health Industry and CRM
---


The following is an extract from the article "CRM Software Helps Identify Heart Disease Patients" from NewsRx.com:

"With more women having and dying of heart disease in its market area than the statewide average, a midwestern U.S. hospital used its database marketing program to identify those with the greatest likelihood to use or need cardiology services, coupling direct mail and an online Health Risk Assessment (HRA) to produce a 5.5 percent response rate of cardiology service utilization.

Both the Customer Relationship Management (CRM) program and the cardiology campaign were developed by CPM Marketing Group. Prior to adopting CRM, the hospital had primarily focused on less targeted marketing communications. CRM's analysis of data on a segment-of-one basis, or individual level, enabled the hospital to use one solution to target select individuals and measure service utilization.
Heart Disease Risks
The two-step campaign focused on educating women of the continuous need to care for their heart and the importance of seeking immediate medical attention if they experience symptoms of a heart attack. The call to action was to take an online HRA with the appeal of having the results reviewed by a cardiology nurse free of charge.

The hospital used CPM's patent-pending Consumer Healthcare Utilization Index (CHUI) and Patient Disease Index (PDI) to identify approximately 20,000 women age 35 and older in its market area most likely to use or need cardiology services as well as CPM's variable digital imaging technology to customize the mailings by age.

The design of the campaign allowed for tracking at several different entry points. The hospital measured the results of the campaign against a control group, which had the same characteristics as the target group but did not receive any mailings. In addition to tracking the number of women who took the HRA, the hospital was able to track the number of women who met with the cardiology nurse. It also used its CRM database to track utilization of cardiology and overall hospital services......"


---

To review the entire article, please contact NewsRx.com.
© 2005 NewsRx.com. All rights reserved. <! *************** END OF MAIN *******************************************>


---