Application Software Development
CRM Software Company
Customer Service Software
CRM Applications
Direct Response Marketing Software
Contact Management Software
Inbound Telemarketing Outbound Telemarketing
CRM Software Features
Voice Broadcasting
Call Center Software
Contact Center Software

Information
CRM Entertainment Industry
CRM Banking Customers
CRM Services
Windows CRM Solutions
CRM Software
Remote Agent CRM
CRM Vendor
Linux CRM SOftware
Customer Relationship Management
Telemarketing CRM
Call Center CRM



<! ************** MAIN BODY ************************************************>

DSC Tech Library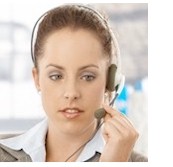 This section of our technical library presents information and documentation relating to CRM Solutions and Customer relationship management software and products. Providing customer service is vital to maintaining successful business relationships. Accurate and timely information provided in a professional manner is the key to any business and service operation. Our CRM software application TELEMATION, was developed with this in mind. But the ability to change is just as important in this ever changing business environment. Telemation call center software was designed from the very beginning for this environment. Many call center managers, with unique and changing requirements, have chosen and continue to use our CRM software as their solution of choice. Our contact center CRM solution is ideally suited for call center service bureaus.



Entertainment Industry and CRM
---


The following is an extract from the article "It's Showtime!" by Coreen Bailor from CRM Magazine:

"Just because people love a certain kind of music or enjoy seeing a Broadway show or can't wait to place their next bet doesn't mean they're guaranteed to come back to your venue. That's why entertainment companies are now using the same approach to integrating databases and applications, automating systems to smooth the self-service process, and employing strategies to strengthen customer loyalty as are organizations in such industries as banking, telecommunications, technology, and government.

In fact, industry consultants are acknowledging CRM's potential growth within the entertainment industry. David Wolf, a partner responsible for the global entertainment practice at CRM consultancy Accenture, is seeing an uptick in companies' efforts to build their knowledge of customers to then create more effective marketing campaigns. "As digital technologies emerge we're noticing more and more solutions that can go directly to a consumer," Wolf says. "Having capabilities that can do good customer segmentation and drive down into more targeted marketing, and targeted offerings into that consumer population, are capabilities that the entertainment companies are actively looking into."

Here, we open the curtain on three companies within the entertainment industry to examine how they are using targeted marketing campaigns and customer-driven strategies to build loyalty.
In the Key of C(RM)
The End Records, a Salt Lake City-based record label and online retailer specializing in goth and heavy metal music, started out in 1998 as just another small company, with only two employees. The label, which boasts bands like Crisis, Epoch of Unlight, and Antimatter on its roster, has since grown to have a staff of 11 people. Both its record-label Web site and its mail order site now receive about 1.5 million hits a month--thanks in large part to The End's CRM initiative striking the right chord with customers.

For company president Andreas Katsambas, the start-up was more like a hobby--he even had a day job. But Katsambas wanted to help some groups that matched his musical taste. In 2001 the company added mail order capabilities, supported by Katsambas going into online forums and posting messages to promote the company. That's when the label picked up its tempo. To handle the growth, The End Records needed a scalable solution that would streamline its order process.

The company had used systems like Mycart.net and QuickBooks to handle part of its order process, but the lack of integration caused snags in the process. Every order that came over Mycart.net had to be downloaded and then reentered into QuickBooks, and whenever The End added or removed a product from its line, the change had to be made in both applications. Worse, credit card processing required that The End's staff manually enter information at another Web site. The average order took 20 minutes to process.

"We wanted to avoid double data entry," Katsambas says. "When someone would place an order on the Web site, we had to go and repeat the same order--duplicate it in the back-end program as well."

With such a time-consuming manual routine, mistakes were inevitable. "When you have to retype everything, mistakes happen. It would take twice as long, and as we started getting more and more items it was becoming difficult to keep an inventory track," he says. "We decided that by integrating the system, it would make the procedure smoother and avoid the mistakes of duplicating data entry."

After searching for an integrated solution that would meet the label's requirements, Katsambas selected NetSuite. Now The End's Web store is fully integrated with NetSuite's accounting and inventory management modules.

Tweaking its order processing system allowed the label's execs to focus less on internal concerns and more on growth. As a result, the amount of orders processed has increased to the tune of 100 percent for each of the past three years. "Now that we don't have to reenter information we can process a lot more orders in about half the time," Katsambas says, adding that with NetSuite orders are processed in less than one minute. "If somebody orders from our Web site, our goal is that it should be done within 24 hours," he says.

Additionally, with NetSuite customers get emails during each step of the process, eliminating incoming customer calls regarding order status. The company sends emails to customers all along the way: as soon as orders are placed, when they are processed, and when they are shipped (along with a tracking number).

After analyzing the emails it received the company determined that its most frequently asked questions included inquiries on the length of time it takes to receive orders using the different shipping options, and the prices of merchandise like CDs and T-shirts. There were five questions that were most frequent; now, the answers to those five questions are included in the first email customers receive after they place an order. Within three months of making the change incoming FAQ emails plummeted 30 percent.

The End Records is also using NetSuite's tracking feature to improve responsiveness. This has improved service in several ways. For example, if one person doesn't know how to answer a query, "we can assign that case to someone else that's more knowledgeable within that field," Katsambas says. "And if the full-time person goes on vacation for a week and someone temporarily takes over, they can at least see all the prior history of any communication that has been going on with an existing client."

With the help of the tracking feature, the label was even able to avoid being defrauded, Katsambas says. In one case "a person placed five orders and in all five orders he claimed that he never got the package," he says. "We realized he is probably a fraud and we stopped sending him the lost orders." With NetSuite, he says, "everything became a lot more efficient."

As a next step The End Records plans to institute e-marketing campaigns and to establish commission-based partnerships with record groups, supported by NetSuite's Partner Center and NetCRM.

An integral part of the label's existing marketing strategy is its e-newsletter, which is sent out every two or three weeks, complete with updates and special offers. "With a new release that we think can do well, but isn't well known, we may mesh it with a big release and help both of them," Katsambas says. The label also supports its sales efforts with targeted inserts included with purchases. "Because we send so many packages out we always throw in flyers," he says. "We try and cover our ground, doing it both through the email and when we send the packages out."

In such a highly competitive market, the company hones in on its target audience to maximize results. It's that target approach that focuses The End Records on improving its customer interactions. "We know what our strong points are and we don't try to do all kinds of music," Katsambas says. It's all about "small ways to show our appreciation to the customer......"


---

To review the entire article, visit www.destinationcrm.com and locate the article entitled "It's Showtime!" or contact Assistant Editor Coreen Bailor at cbailor@destinationCRM.com <! *************** END OF MAIN *******************************************>


---