CRM Application
Direct Response Marketing Software
Contact Management Software
Inbound Telemarketing Outbound Telemarketing
CRM Software Features
Voice Broadcasting
Customer Service Software
CRM Solution & Call Center Software
Contact Center Software
Information
CRM Integration Success
CRM Application Software
Customer Experience Management
CRM Solutions
CRM Services
Windows CRM Solutions
CRM Software
CRM Vendors
Remote Agent CRM
CRM and IVR
Telemarketing Software
Direct Response Marketing
Direct Marketing Software
Computer Telephony CRM
Contact Center Software
Linux CRM SOftware
Customer Relationship Management
Telemarketing CRM
Call Center CRM
Virtual Call Center CRM
CRM Application Software
Software CRM Solution
Customer Care Software
Customer Service Software
Customer Support Software
CRM and CTI
Automated CRM Solution
CRM and Computer Telephony
Unix CRM Software
Customer Information Management
Computer Telephony CRM
Call Center Software
Contact Management Software
CRM Software Features



<! ************** MAIN BODY ************************************************>

DSC Tech Library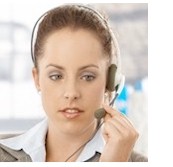 This section of our technical library presents information and documentation relating to CRM Vendors and Customer relationship management software and products. Providing customer service is vital to maintaining successful business relationships. Accurate and timely information provided in a professional manner is the key to any business and service operation. Telemation, our CRM software application, was built on this foundation. But the flexibility to change is just as important in this dynamic business environment. Telemation call center software was designed with this concept from the very beginning. That is why so many call center managers, with unique and changing requirements, have chosen and continue to use Telemation CRM software as their solution. Our Telemation CRM solution is ideally suited for call center service bureaus.

Contact DSC to learn more about our CRM Software and Customer Relationship Management Call Centers.


---
CRM Success Process
---


The following is a brief extract from the article entitled "Integration, Process Key to CRM Success" from CRMDaily, crm-daily.newsfactor.com

"A strong business process, robust application integration capabilities and solid management buy-in are key factors in any successful CRM installation, said users at two events in San Francisco last week.

IT managers on panels at Oracle Corp.'s OpenWorld user conference and a separate event sponsored by Siebel Systems Inc. offered advice on implementing CRM systems. Some acknowledged that their CRM expertise comes from lessons from failed projects.

John Graff, vice president of marketing and customer operations at National Instruments Corp., said that few CRM failures result from flawed technology. "In my view, the single biggest reason is a lack of a business strategy," he said during a forum at OpenWorld.

National Instruments, an Austin-based maker of high-tech instrumentation products, runs the Oracle E-Business Suite Hi CRM application to support sales, marketing and services operations.

Without a business strategy for CRM, companies can rarely gain any return on a CRM investment, Graff said. For example, he said some companies buy a CRM tool and install it but "don't know what the business process is. They just press a button and get data. There's no strategy [for how to use the data]. It's not easy stuff."

Sealing Devices Inc., a Lancaster, N.Y.-based manufacturer, failed in two efforts to implement CRM systems before succeeding on its third try, said CIO Patrick Harris. The two failures were primarily the result of a lack of integration with other applications.

The failed CRM systems -- the first homegrown and the second a package from an undisclosed vendor -- required much redundant input of data, which led to mistakes. The company's current system, which is based on Oracle CRM and other Oracle applications, allows users to enter data once for all systems.

Sealing Devices expects its latest project to deliver an ROI of 153% over five years...."

To view the entire article, please visit crm-daily.newfactor.com


---
CRM Software with Telephony and Web Integration
Telemation is CTI enabled with our call center phone system which features outbound predictive dialing and inbound call distribution (ACD) and Interactive Voice Response (IVR). Plus our phone system supports Text To Speech capability. Telemation is also integrated with other PBX phone systems provided by Nortel, Aspect and Rockwell.

Telemation call center software supports screen pops with DNIS, Caller ID (ANI), and IVR collected information.

But thatís just the beginning. Telemation can perform virtually any phone function. And you can empower your customers with self-help call center functions from your web site. With the PACER IVR and Web enabling features, your call center can now be a 24 by 7 operation without added personnel expense.