Autodialer Software
Automatic Telephone Dialer
Digital Phone Systems
Auto Dialer Phone System
Telecom Software
Predictive Dialer Simulation
Predictive Dialer Software
Predictive Dialer
Predictive Dialing
Patient Appointment Reminder Service

Information
Predictive Dialer Customer Service
Predictive Dialer
Predictive Dialing Software
Business Phone Systems
B2B Phone System
Auto Dialers
Predictive Dialers
Autodialing
Auto Dialer Software
Automatic Dialer Solutions
Automatic Phone Dialer
Predictive Dialing Systems
Call Messaging
CRM Software Solutions
Predictive Dialer Software
Business Phone System
T1 Predictive Dialer
Telemarketing Autodialer
Virtual PBX Phone System
800 Answering Service
Toll Free Phone
Predictive Dialers
Work From Home Call Center
Call Routing
CRM Solution
Autodialer Software
Telemarketing Software
Telephony Software


DSC Tech Library
Predictive Dialers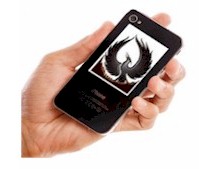 This section of our technical library presents information and documentation relating to Predictive Dialers and Auto Dialer software and products. The PACER and Wizard phone systems are PC based call center phone systems that are recognized as premier inbound and outbound computer telephony systems. Features such as automatic call distribution (ACD), Interactive Voice Response (IVR) and call recording have added a new dimension to the predictive dialer and auto dialer capabilities of these systems. These computer based dialing systems can perform various types of auto dialing campaigns simultaneously. These types include Predictive Dialing, Progressive Dialing, Preview Dialing and Dial on Demand.


<! ************** MAIN BODY ************************************************>
ATA Warns of NY Telemarketing Bills
By: Scott Hovanyetz
Senior Reporter, DMNEWS.com
scotth@dmnews.com


---


The American Teleservices Association is urging members to speak out against several New York bills meant to strengthen laws that curb telemarketing activities in the state.

In an e-mail to ATA members in New York, the association asked members to contact state representatives to oppose three proposals that would affect the existing business relationship exemption from the no-call list, list and data sharing and predictive dialer abandonment rates.

Assembly Bill 3581 would amend the state's definition of existing business relationships, which are normally exempt from the national no-call list, to include only calls to consumers concerning an existing contract. The ATA has asked the Federal Communications Commission to override states whose definition of an existing business relationship is stricter than the federal definition, but the association said in its e-mail that defeating the bill now would be easier.

Assembly Bill 581 would require telemarketers to connect consumers to live representatives immediately for outbound calls, effectively making abandoned or dead-air calls illegal. Federal rules require telemarketers to abandon no more than 3 percent of calls per month and connect consumers to live agents within two seconds.

The final proposal is a pair of bills, Assembly Bill 636 and Senate Bill 248, affecting marketers who use third-party lists in unsolicited phone and written solicitations. Under the bills, marketers who rent, buy or trade lists would have to include opt-out notices in their solicitations.

The bills also would require any company preparing to rent, sell or exchange consumer data containing personal information to send notices to those consumers regarding their right to opt out. The notices could be sent as inserts in billing statements or other mailings.

Scott Hovanyetz covers telemarketing, production and printing and direct response TV marketing for DM News and DMNews.com. To keep up with the latest developments in these areas, subscribe to our daily and weekly e-mail newsletters by visiting www.dmnews.com/newsletters <! *********************** End Of Main ************************************>


---
Predictive Dialer from $9,995
DSC offers an affordable entry level predictive dialer phone system that utilizes analog phone lines. This 4 line predictive dialing system includes our WIZARD dialer and softphone or comes optionally with our comprehensive software development toolkit. Predictive dialing campaigns can be developed using our WIZARD software setup utility or we can provide you with a custom predictive dialer campaign. These applications can be easily ported to our digital T1 phone system (PACER) when your call volume requires a larger system.

Calling campaigns can be quickly developed that call numbers from a phone list and when contact is made with an individual, the call can be routed to your online agent or to a work from home employee. If an answering machine is detected, a different message could be left on the machine.

This entry level predictive dialer can be easily expanded by adding additional agent lines and software to support a small call center operation including complete CRM applications. DSC provides voice broadcast software including our VB wizard development tool for creating voice broadcasting applications. This wizard guides you through each step when defining your VB applications. Comprehensive phone applications can be developed quickly. Simply record your phone prompts and fill in the blanks.