Predictive Dialers
Predictive Dialer System
Predictive Dialer
Softphone
IVR Outsourcing
Voice Messaging
Voice Recording Software
Automated Call Distribution
Telecommuting Software

Information
Predictive Dialer Software
Predictive Dialer System
Telemarketing Software
Telephony Software
Predictive Dialers
Work From Home Call Center
Call Routing
CRM Solution
Autodialer Software
Telephony Phone Software
IVR Outsourcing
Hosted IVR
IVR Hosting


Predictive Dialer Software and Systems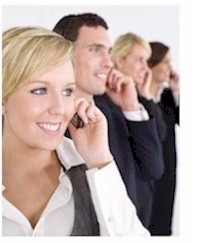 Our Predictive dialer software and call center phone system processes inbound and outbound phone calls for telemarketing call centers. A predictive dialing system places outbound calls and transfers a call to agent when it detects a live person on the line.

In a manual outbound call center, without the use of a predictive dialing system, service representatives are talking on average only 20 - 30 minutes in of an hour. Predictive dialing systems have demonstrated talk times in the 45 - 50 minute range, providing an increase in productivity of nearly 100%!

Predictive dialer technology translates into direct savings, either by allowing your call center to handle more calls per day with the same number of employees, or by allowing you to reduce your staff significantly while handling the same call volume.

Our PACER and WIZARD phone systems perform traditional dialing as well as predictive dialing. But with its enhanced features and flexibility, our predictive dialers support another advancement in outbound telemarketing called "Smart" predictive dialing.

Contact DSC for a FREE analysis and quote and to learn more about our predictive dialer and call center phone systems.
"Smart" Predictive Dialing

Most outbound calling campaigns that use predictive dialing experience a low response rate from called individuals. Your call center agents are talking more on the phone but experiencing a high level of frustration because of such a low interest level. The PACER, with its outbound IVR feature, can help qualify leads by not only detecting an individual on the line, but by playing a pre-recorded message up front. This message can be a consistent, high quality introduction to your company, products or service.

Through interactive touchphone selection, your customer or prospect can now choose from various options. One choice may be to talk with your agent, leave a voice message, request another call back time, or simply express no interest. Calls that are passed to your agents are far more qualified and the probability of a successful call with this individual has increased dramatically. Since the phone system is doing the introductory qualification, you will need fewer agents to handle these calls. Your agents will no longer be repeating over and over the same introduction - now they will be talking with an interested and qualified party.
Predictive Dialer Software and Web Integration
The PACER predictive dialing system can be purchased as a complete turnkey system. We also license our predictive dialer software separately. Database Systems provides CTI Software that lets you embed predictive dialing and telephony features in your own PC, Linux, Unix or Web applications. And now Database offers predictive dialer outsourcing at our Predictive Dialing Services center facility.
FTC Compliant Automatic "Opt Out" Features
More than just "Do Not Call" list verification. Like some dialers, we fully support a Do Not Call list check prior to calling your phone lists. However, another important FTC regulation is all but ignored by most predictive dialers.



With the 2003 FTC regulations, it is now more important than ever that your automatic dialer lets you remove call recipients from your calling lists. Your phone representatives can now simply press a key if the call recipient no longer wishes to receive calls. Our auto message dialer has an automatic "Opt Out" option that lets the recipient of a voice message simply "Press 1...." and the dialed phone number will automatically be placed in a Do Not Call list maintained in our dialer. Subsequent phone lists will be checked against this DNC file.

Additionally, the FTC requires a caller ID be provided with all telemarketing related calls. This number can be answered automatically by our integrated Opt Out program and the caller can remove the phone number by simply entering it on the touchphone keypad. This totally automatic "Opt Out" process requires no human intervention and satisfies the new FTC rules.
Predictive Dialing Software and Remote Agents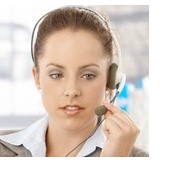 An important benefit of today's telecommunication advancement is the ability for your employees to work from home. Database Systems Corp. has developed a family of telecom products that facilitate and promote this capability. Our predictive dialer software, combined with our CRM application software and computer telephony products, fully supports remote agents. Now your workforce can be significantly expanded with the addition of work at home employees. The economic savings and environmental advantages are significant. To obtain additional information about our remote agent capability, you may view our Remote Agent page.
Predictive Dialer Demonstrations
Database Systems Corp. has prepared a full length presentation of our predictive dialing system with CTI software and softphone that you can easily download and view. Included in this presentation are several different CRM and PACER campaign demonstrations along with an explanation of our CTI capability with online reports. This presentation includes PACER's robust features plus a tutorial on predictive dialing. Also included is a presentation on remote agents and web integration. Simply click on the image to your right to start the download process of our PACER and CTI demonstration.



Automatic Call Distribution and Call Recording
Our predictive dialer and software are far more than just an autodialer and outbound phone system. The PACER has complete inbound call distribution capability including its own ACD system and an optional IVR system. Callers can be prompted to enter an account number, type of service required, etc. and PACER will provide the requested information or transfer the caller to the appropriate service agent. This phone system can blend all of these tasks together, making your call center a complete and powerful service center. Reports can be obtained quickly and easily, giving you an accurate and timely view of your center's operation. Plus all or selected inbound and outbound calls can be recorded for quality assurance and legal purposes.





Predictive Dialer Applications and Benefits
Our Predictive Dialing Software has a wide variety of applications within both commercial and government activities:
Appointment Setting/Confirmation
Fund Raising
Market Research
Community Alerts
Debt Collection
Customer Service: Follow-up
Outbound Telemarketing
"Smart" Predictive Dialing Software provides you with significant Benefits:
Increased Agent Success and Morale
Enhanced Cost Savings
Improved Control
Efficient Use of Resources
Maximized Productivity
Consistent Call Introduction
Expanded Information Capability
PACER and WIZARD Phone Software Features
Outbound IVR and Voice Broadcasting
Answering Machine Messaging
Comprehensive List Manager with Data Import
Automatic Call Distribution (ACD systems) with ANI and DNIS recognition
Interactive Voice Response (IVR systems)
Text To Speech Software Applications
Predictive Dialer Voice Recording System
Comprehensive Supervisor Command and Control System
Agent Monitoring and Control
Remote Agent (Work At Home Employees)
Fully Integrated with Our CRM Application TELEMATION
Softphone Integration to CTI Enable Your Existing Applications
Report and Graphical Presentation of Historical Phone Data
Industy Standard Telemarketing Equipment Components
Reliable Predictive Dialer Software
Complete Predictive Dialing System
Digital and Analog Line Predictive Dialers
Predictive Dialer Software Only Solution
Progressive, Preview, and Predictive Dialing System
Predictive Dialer Software Information
Contact DSC to learn more about our telemarketing equipment and predictive dialing system.

NOTE: Certain telemarketing activities and the use of pre-recorded messages and predictive dialers are governed by state and federal law. Please familiarize yourself with these laws by visiting our Telemarketing Sales Rules web page.