Autodialer Software
Automatic Telephone Dialer
Digital Phone Systems
Auto Dialer Phone System
Telecom Software
Predictive Dialer Simulation
Predictive Dialer Software
Predictive Dialer
Predictive Dialing
Patient Appointment Reminder Service

Information
Predictive Dialer Customer Service
Predictive Dialer
Predictive Dialing Software
Business Phone Systems
B2B Phone System
Auto Dialers
Predictive Dialers
Autodialing
Auto Dialer Software
Automatic Dialer Solutions
Automatic Phone Dialer
Predictive Dialing Systems
Call Messaging
CRM Software Solutions
Predictive Dialer Software
Business Phone System
T1 Predictive Dialer
Telemarketing Autodialer
Virtual PBX Phone System
800 Answering Service
Toll Free Phone
Predictive Dialers
Work From Home Call Center
Call Routing
CRM Solution
Autodialer Software
Telemarketing Software
Telephony Software


DSC Tech Library
Predictive Dialers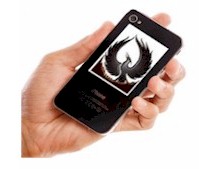 This section of our technical library presents information and documentation relating to Predictive Dialers and Auto Dialer software and products. The PACER and Wizard phone systems are PC based call center phone systems that are recognized as premier inbound and outbound computer telephony systems. Features such as automatic call distribution (ACD), Interactive Voice Response (IVR) and call recording have added a new dimension to the predictive dialer and auto dialer capabilities of these systems. These computer based dialing systems can perform various types of auto dialing campaigns simultaneously. These types include Predictive Dialing, Progressive Dialing, Preview Dialing and Dial on Demand.


<! ************** MAIN BODY ************************************************>
The Predictive Dialer Takes On New Customer Service Role
BY TOM JACOBSON


---


The predictive dialer is the foundation of the modern teleservices call center. By allowing call centers to automatically dial extensive call lists and transfer answered calls to live agents, predictive dialing has become the technology of choice for telemarketing and fundraising campaigns. Today, however, the predictive dialer is expanding its role. It is becoming a significant part of a comprehensive call management system, emerging as a sophisticated customer service and retention tool. For a growing number of organizations, the predictive dialer has become an integral component of their customer service strategy.

Customer service is attracting new attention and resources as organizations begin to understand its immense impact on the bottom line. The financial implications of effective customer service are daunting. A recent study by the U.K.-based Henley Centre estimates the "typical" customer-facing business with annual revenues of approximately $850 million loses about $450 million in profits over a five-year period due to poor customer service. Advanced call management systems, incorporating powerful CTI capabilities, are giving the dialer new life as a customer service tool. State-of-the-art systems provide capabilities - such as access to critical customer data, skills-based routing, and call blending - that enhance the predictive dialer's value as a customer service vehicle.
THE KEY TO KEEPING CUSTOMERS
Amidst growing competition and pressure to cut operational expenses, enterprises are embracing the axiom that it's far less expensive to keep a customer than to get a new one. Customer care plays a critical role in this mission. In an age characterized by the decline of face-to-face business transactions, organizations searching for new ways to "connect" with customers are using call centers to build and strengthen customer relationships.

Historically, organizations did not make outbound customer care calls. Managers of outbound, transaction-oriented call centers were reluctant to yield revenue-generating capacity to a function labeled as "overhead." Not so today, as organizations begin to recognize customer care calls as a wise investment.

Customer care or courtesy calls provide a point of customer contact, and are designed to gauge customer satisfaction, to offer a forum for feedback, and to communicate valuable information on issues important to customers (e.g., changes in service). When coupled with cross-selling and up-selling initiatives, the calls also can be a pipeline to future sales.
MAKING IT WORK
Advanced call processing, utilizing CTI technology, is the foundation for a successful, cost-effective outbound customer care strategy. Technology alone, however, will not guarantee success. Call center managers must ensure that the entire contact center environment - encompassing people, processes, and technology - is prepared to implement the customer care initiative.
Technology Considerations
The technology needed to implement outbound customer service calls is not extensive. The primary components include: 1) high-speed telephone switches that route calls to and from agents; 2) the server or CPU (central processing unit) where programs are executed, the dialing system software is run, and data is transformed; 3) monitoring, reporting, and workforce management systems utilized by call-center management to gauge performance; and 4) data networks that provide relevant information to agents.

The basics of predictive dialing should not be overlooked when selecting a system. The pacing algorithm, which controls the dialing rate, is the foundation of any outbound call management system. The most sophisticated algorithms allow centers to maximize outbound agent talk time while providing greater control over the rate of abandoned or nuisance calls, so that agents talk to customers instead of annoying them. (Nuisance calls are defined as completed calls for which there is no agent available, resulting in hang-ups or delayed responses when a consumer answers.) Other basic features that enhance agent productivity and improve call quality include high-speed voice detection, and precision answering machine detection.

The call management system's ability to access vital customer data is critical to a successful customer care call. The inability to retrieve customer records can be a source of great frustration for the customer and the agent, turning a positive experience into a negative one. Therefore, easy access and feature-rich strategy tables should be the cornerstone of the record management portion of this component. The system should be able to access external databases to perform customer look-ups for both inbound and outbound calls. It should also be able to identify the callers before they reach the agent, either through Automatic Number Identification (ANI) or Dialed Number Information Service (DNIS).

In terms of database capabilities, companies should look for database support that includes: real-time updates; capability for multiple users; the ability to do mission-critical look-ups for agents; and support for record-query searches and updates.

Sophisticated call transfer capabilities are also essential. The agent may not have the information needed to answer the customer's questions, and the ability to seamlessly transfer the customer to the appropriate party within the enterprise can make or break a contact. Along the same lines, call-routing capabilities also enhance the customer care experience by streamlining call disposition to an agent equipped to respond to a customer's needs.

If a traditionally inbound customer service center wishes to add outbound customer care capabilities, call-blending technology may be necessary. Blending allows a single call center operation to manage both inbound and outbound functions. When intelligently implemented, sophisticated blending technology can dramatically increase center efficiency by transferring agents between inbound/outbound functions or campaigns as call volume dictates. Call blending requires a sophisticated organizational environment, as the dynamics of the process can create substantial technological and human resource challenges. An enterprise-wide commitment to careful planning, thorough training, and effective management practices is critical to the successful implementation of call blending technology.
Process Considerations
Utilizing predictive dialing to make customer care calls introduces a new dynamic into the call center. As such, the call center must evaluate its processes with regard to this function. Considerations should include:

Defining objectives: Call center management must develop a set of objectives for the outbound customer service initiative. These objectives then must be communicated to call center management, employees, and all departments that interact with the center. Management must also explore how the center will prioritize and balance the outbound customer service initiative against its primary role (telemarketing, help desk, etc.).

Identifying measures for success: Measurement tools, critical in any call center, are especially important in the customer service realm, since this function has traditionally been seen as an operating expense. To defend the use of a predictive dialer in a customer service application, call center managers must be prepared to measure the success of the initiative. One option is to evaluate changes in customer retention. Another is to measure the results of cross-selling opportunities presented during customer care calls.

Defining agent profiles: To ensure successful implementation of outbound customer service functions, call center managers must first define the role of the agents in this initiative. How will the call center be organized? Will all agents make outbound customer service calls, or will a special team be designated?

Building inter-department cooperation: The call center does not operate in a vacuum, and the decision to launch an outbound initiative will impact many departments within the enterprise. Call center management must work with other department heads to address critical issues, such as ensuring and limiting agent access to customer data and establishing escalation systems so customer requests can be dispatched efficiently.
HUMAN RESOURCE CONSIDERATIONS
Selection and management of agents participating in the outbound customer care initiative should be approached with the same care one would use in creating a new department. This environment requires agents who possess both selling skills and empathetic/problem-solving abilities. Other human resource issues include the development of compensation plans, training programs, performance criteria, and career paths for agents involved in the customer care initiative.

Historically, the power of predictive dialing technology has been applied to mission-critical, revenue-generating initiatives, such as telemarketing, fundraising, and collections. Today, competition continues to increase, and organizations are spending more and more to keep customers. The predictive dialer is at the forefront of this initiative. Its proven technology is helping more businesses than ever fulfill their mission and provide improved service to their customers.

Tom Jacobson is senior consultant of EIS Internationalís Call Center Consulting Group. EIS, located in Herndon, Virginia, is a leading provider of call center technology. For more information, please contact the company at 800-274-5676, or visit their Web site at www.sersolutions.com. <! *********************** End Of Main ************************************>


---
Predictive Dialer from $9,995
DSC offers an affordable entry level predictive dialer phone system that utilizes analog phone lines. This 4 line predictive dialing system includes our WIZARD dialer and softphone or comes optionally with our comprehensive software development toolkit. Predictive dialing campaigns can be developed using our WIZARD software setup utility or we can provide you with a custom predictive dialer campaign. These applications can be easily ported to our digital T1 phone system (PACER) when your call volume requires a larger system.

Calling campaigns can be quickly developed that call numbers from a phone list and when contact is made with an individual, the call can be routed to your online agent or to a work from home employee. If an answering machine is detected, a different message could be left on the machine.

This entry level predictive dialer can be easily expanded by adding additional agent lines and software to support a small call center operation including complete CRM applications. DSC provides voice broadcast software including our VB wizard development tool for creating voice broadcasting applications. This wizard guides you through each step when defining your VB applications. Comprehensive phone applications can be developed quickly. Simply record your phone prompts and fill in the blanks.